SPR Consulting to Attend Ascend 2017 as an Episerver Associate Partner
Recently named an Associate Partner of Episerver™, SPR Consulting will attend the Episerver Ascend 2017 annual user conference to be held March 26-31 in Las Vegas. Episerver is a provider of digital marketing and digital commerce solutions with its CMS and e-commerce platforms.
SPR will be on hand at the conference to connect with digital marketers, developers, business leaders, and e-commerce managers in attendance. The partnership with Episerver marks additional ways SPR can support digital experiences for its clients.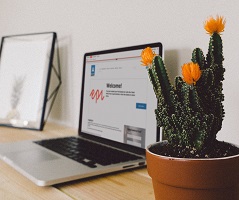 "SPR Consulting is proud to partner with Episerver, providing digital marketing and commerce expertise for our customers," said Naresh Koka, Vice President of Strategic Alliances for SPR Consulting. "Together, SPR and Episerver will help customers bring seamless experiences to enhance marketing and commerce initiatives in their digital transformation journey to gain competitive advantage."
SPR completed a thorough competency process to join the Episerver Partner Success Program as an Associate Partner and is a qualified, value-add seller of Episerver Digital Experience Cloud™ solution.
Based in Chicago, SPR creates engaging digital experiences that are functional, intuitive, and reliable. This includes intranets and extranets focused on the end user, employees, customers or partners; as well as the development for lead-generating and e-commerce websites.
"We are pleased to welcome SPR Consulting to our growing network of Associate Partners in the Episerver Partner Success Program and look forward to collaborating to help our customers support true digital transformation in their marketing initiatives," said Karen Chastain, Director of Strategic Alliances and Partners for Episerver.
As an Episerver partner, SPR assists clients looking to connect digital commerce and digital marketing using the Episerver Digital Experience Cloud. The Epi cloud combines content, commerce and multi-channel marketing in a single platform for a full-circle online solution for businesses.
SPR Consulting joins Episerver's network of more than 880 partner companies in 30 countries, known for their strong expertise, creativity and global reach. SPR brings Episerver project experience and technical expertise, specifically experience in .NET development, backend line of business application integration, and security.
Learn more about our partnership with Episerver.