Integrating SAP Data into a Single Portal Greatly Benefits Ball Horticulture Company's Customers and Vendors
CLIENT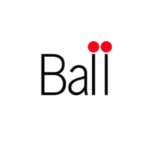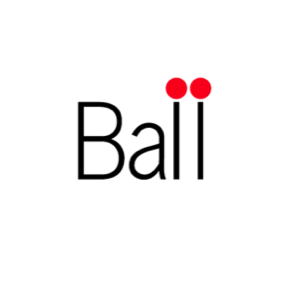 Ball Horticultural Company is a wholesale cut flower operation and a leader in all facets of floriculture with distribution capabilities in all of the major world markets. Since its founding in 1905, Ball has introduced many innovative, award-winning varieties to the world of horticulture. Ball's global family of breeders, seed and vegetative producers, distribution companies, and research and development teams has a strong presence in 17 countries on six continents.
VISION
At the time, Ball's customers and vendors were receiving information from a chaotic mix of sources that extended to email, public sites, and an SAP enterprise portal as well as an order entry portal, both of which required separate logins. The enterprise platform was difficult to customize and did not accommodate for merging customer information from various sources without resulting in duplicated content or requiring manual updates. With a customer base that ranged from mom-and-pop greenhouses and  independent garden centers, to very large professional growers servicing retail chains, it also needed to accommodate for the fact that a vendor could potentially be a customer and vice versa. Finding information was arduous; tasks such as new customer and vendor setup were time-intensive; branding was inconsistent. Ball wanted to pull information straight from SAP through a single sign-on and be able to provide a central portal for vendors and customers alike and a generic, unified portal for its many business partners.
VALUE
Ball sought out SPR Consulting's expertise in SAP and SharePoint integration to help them create a streamlined, unified, and more automated, customized environment for vendors and customers to engage with Ball. SPR Consulting began by first examining the supplier and customer experience as well as the administrator experience. After preparing prototypes and mockups ahead of time to ensure the new platform would provide everything Ball wanted, they decided an SAP SharePoint integration would replace Ball's legacy portal interfaces.
SOLUTION
The solution yielded a single portal for customers and vendors that provided access to online order entry; user-scoped content search; and user-specific information such as reports, order history, and contact information directly from SAP.  A single sign-on across all platforms was established with a consistent look and feel. The central location made maintenance easier with only a single point to manage, and customers no longer had to pick up the phone to retrieve data as it was all available online. Both vendors, customers and employees could access information in real time.
Because the solution was both internal and external facing, it was carefully configured to work on tablet devices, and various browsers. Working with the Ball business expert, the portal was made as intuitive and easy to use as possible so as to ensure accessibility to every customer. The solution presented a consistent portal and personalized the interface based on the specific sales organization associated with the end user. Sophisticated targeting abilities could gear content to the user, aligning it with company division or other identifiers.
FEATURES
Login Page

Single Sign-on into all systems/portals
Integrated with Internal Active Directory, External Active Directory, and SAP
Customer Portal

Customer Specific News
Customer Specific Sales/Customer Service Reps
Customer Specific Specials
Self-Registration

Automatic user-creation
Password self-service
Reports

Existing reports in SAP surfaced through SharePoint
Customer/Vendor-secured data
RESULTS
Ball was extremely pleased with the product, particularly with how easy it was to maintain content and transaction data for their 3000+ customers and 150+ suppliers. They continue to see dramatic growth in the adoption by customers every year. Ball Horticultural Company established SPR Consulting as their partner for future complex problems and retained an SPR Consulting resource long-term.
Other reported impacts included:
Better customer service experience
The targeted content and unified portal improved the customer experience and provided a consistent look and feel. Ball customer service representatives now provide better online and phone support because they are able to impersonate users and see exactly what the user sees.
Automating, centralizing and streamlining processes yielded less human error, fewer manual tasks and fewer demands on employee time. Ball dramatically reduced manual tasks such as document routing and alleviated support staff from various tedious, but previously necessary duties.
The central location of information vastly improved workflow and made maintenance simpler with only a single point to manage. Ball provided customers new tools to receive and retain necessary information.
"SPR Consulting was hired to help us integrate our SAP and SharePoint data, resulting in a new world class customer experience. Our portal helps us attract and retain important customers, and provides a defensible competitive advantage. In addition to reliable technical expertise, we've gained a partner we know we can rely on as we continue to grow with changing technical environments and business opportunities."
– Mark Morris, Director of IT and CIO