What to Expect
In this report, you will learn how to fall forward while gaining productivity from actual business leaders who have experienced digital transformation. From industry leaders to organizational pitfalls (and how to overcome them), you will take away knowledge of how a digital transformation could make waves within your organization.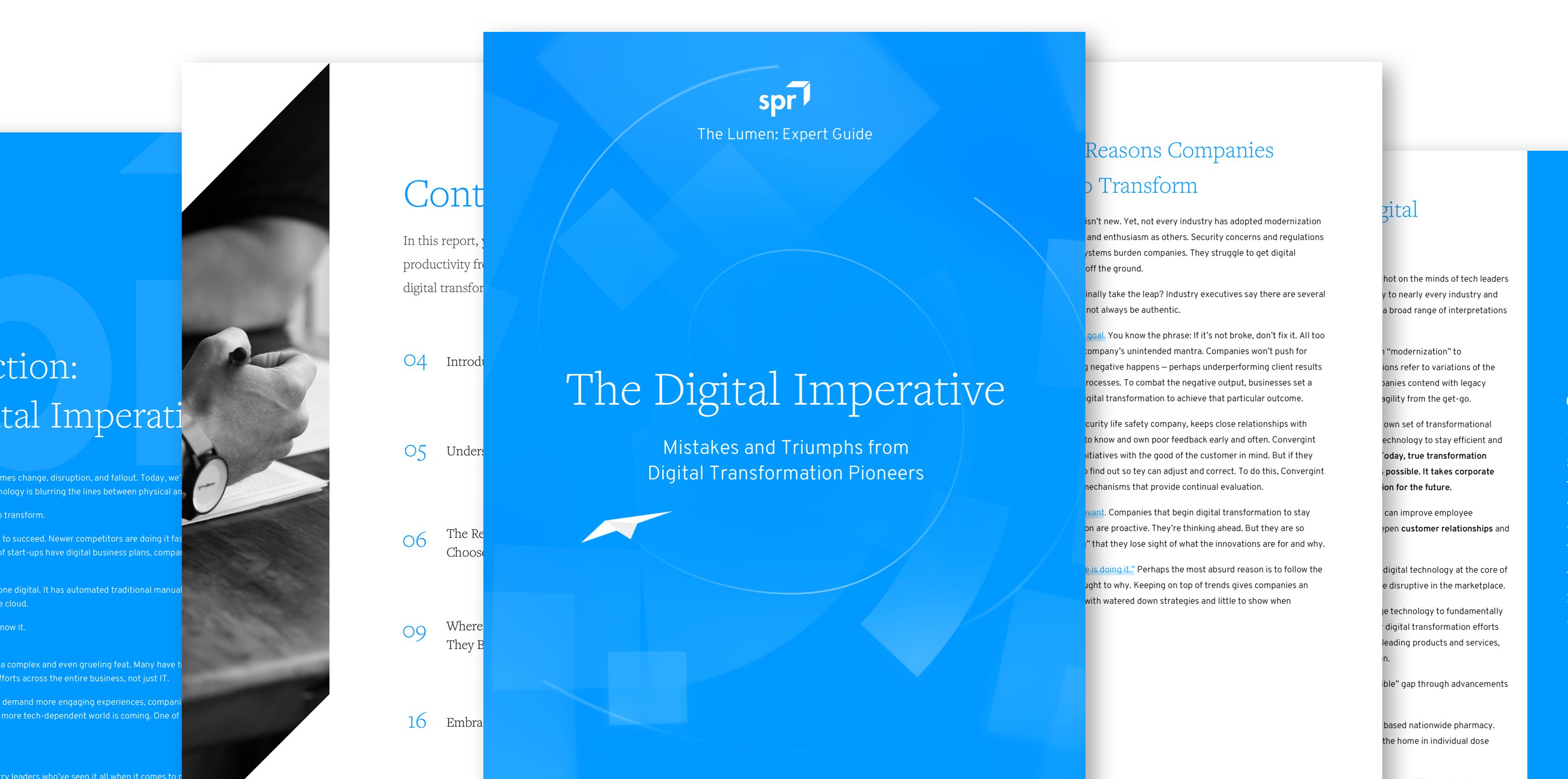 DELIVER BEYOND THE BUILD
Interested in learning how you can bring digital transformation to life? Contact SPR to evolve the way you do business.
Landing: Digital Transformation