HOW IT ALL BEGAN
Ada Lovelace Goes on Tour
A few years ago, we celebrated Women's History Month by taking a closer look at Ada Lovelace, credited with writing the first computer program. Our 3D-printed bust of Ada was crowdsourced by anyone who wanted to participate, then we assembled and unveiled Ada at our SPR office in Chicago. She was even featured in Reader's Digest! This was just one way to celebrate the achievements of women in technology throughout history and today. However, Ada has been lonely in the Tower over the past year, and she's ready to meet other women in technology.
Ada is going on tour!
This month, Ada is excited to visit and interview you about your career journey, proud moments, and advice for aspiring women technologists.
MORE ABOUT 3D ADA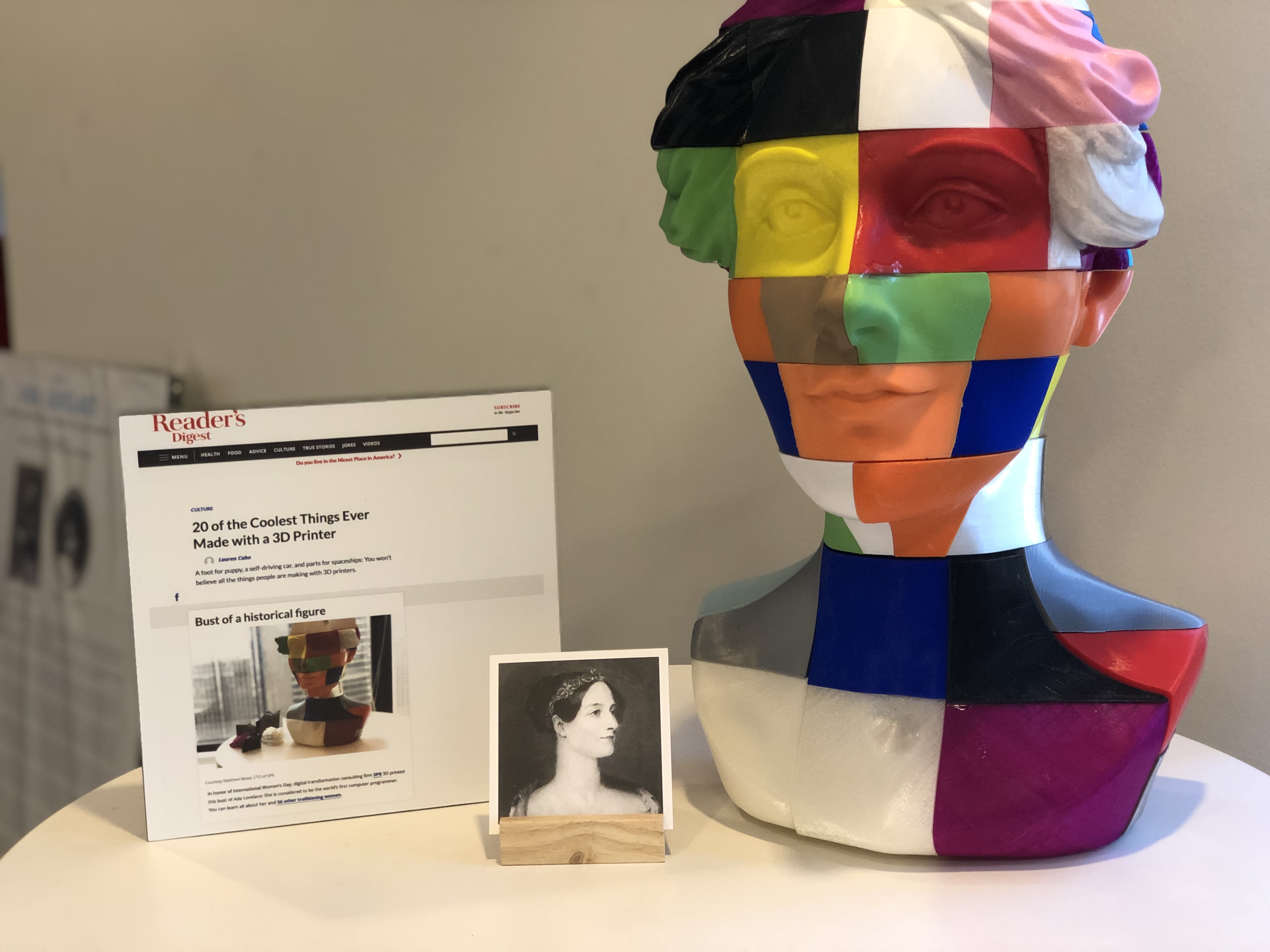 YOUR STORY
Tell us more about your journey.
Please take a moment to fill out the short questionnaire. Your responses will be shared through the SPR social media networks and on our blog, The Lumen. We will also reach out to coordinate with you for your personal photo with Ada!
Need some photo inspiration?
Consider taking a photo with Ada in your home office, at a nearby park, outside your company office, at a historic Chicago site, or even a virtual call! We will reach out and work with you to capture a photo of both you and Ada. Here's some ideas.