The SPR Future Leaders Program—Developing Leadership from Within
This past September, SPR launched its annual Future Leaders Program with a group of five team members who were nominated by their leaders and peers.
Now in its fourth year, the Future Leaders Program is designed to build an individual's existing leadership skills and cultivate a company culture of career growth and development. The program epitomizes SPR's vision to go above and beyond – or, as the SPR team says, delivering beyond the build – for its employees.
By investing in and developing its own employees, the program leads to more internal promotions and exhibits the company's active support of employee career advancement. Participants gain a transformational experience that helps them become more empowered and impactful leaders at SPR.
"At SPR, we recognize that the success of our company is really the result of many individual successes," said Doug Rossier, SPR president and head of the program. "Our associates are the lifeblood of our business and we would not be where we are today without them.".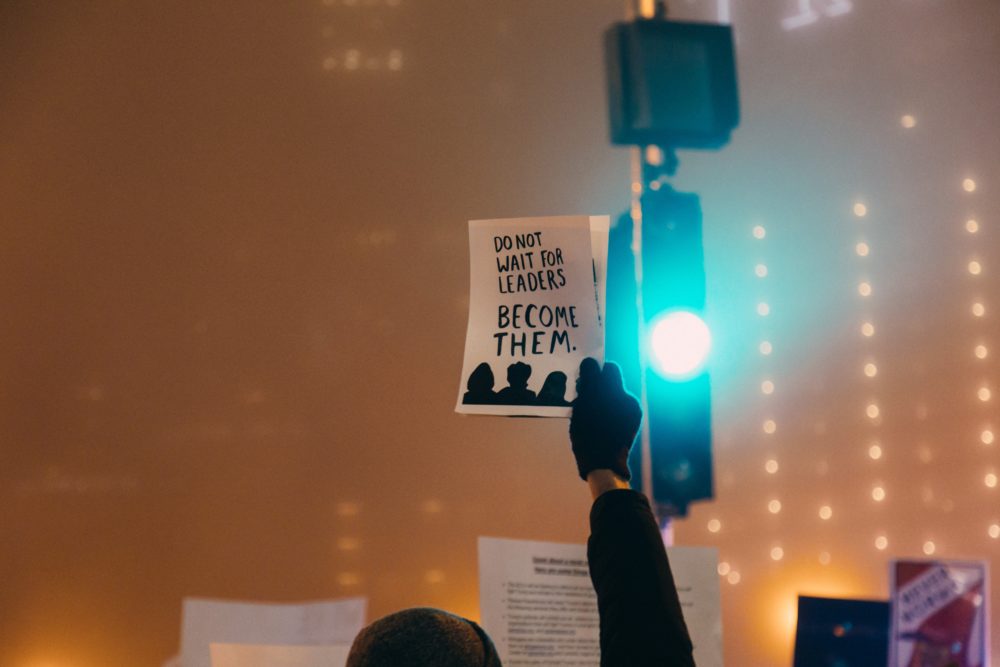 The Future Leaders Program at SPR
What is it? A dedicated year-long training and development program that nurtures and coaches future leaders in the SPR way of business. 
Who is it for? Associates who exhibit leadership qualities and go above and beyond in their daily work. 
What's the end goal? To provide a transformational experience that helps participants become more empowered and impactful leaders within SPR.
How does it work? Nominations are held each spring. Candidates are nominated by fellow staff members and then vetted by leadership, with the class being announced in late summer.
How many people are selected? Each class is 3-6 people and growing year over year.
Broadening Perspectives
During the year-long program, participants gain strategic insights and skills in every aspect of the business, from sales and business development to operations, finance, management, and strategy. Courses are facilitated by SPR leadership along with expert partners, including collaboration with the University of Chicago Booth School of Business.
"I really enjoyed the cohort aspect – going through this experience with a group of people instead of alone," said Justin Rodenbostel, SPR Vice President of Delivery. "The program helped encourage thinking about the business at a higher level with a broader perspective, and it shows a willingness from upper management to invest in cultivating leaders with existing talent."
The participants spend one week with Chicago Booth, immersed in an executive program focused on corporate strategy. The week helps participants improve strategic planning and learn to translate company objectives into an executable plan.
Final Project
At the end of the program, participants are required to develop and present a business plan and go-to-market strategy for a strategic initiative of their choosing. Presentations take place in front of leadership and program alumni with a celebratory dinner to follow.
"The attitudes and culture behind why this program exists are what makes SPR a special place to work," said Bryan O'Connell, SPR Managing Consultant. "The program allowed me to learn and practice important skills that aren't usually part of my day-to-day job. The final project really pushed me to think big."
To qualify for the program, SPR associates who exhibit leadership qualities are nominated and vetted by fellow staff and leadership, respectively. Nominations take place in spring and the Future Leaders class is announced in late summer.
"We recognize that being successful requires constant learning, and as our business continues to learn, grow, and evolve, so should our people," said Rossier. "This dynamic relationship pushes us all forward in new, exciting ways and allows us to achieve greater outcomes—individually and collectively."
Marching Forward
For Litha Ramirez, Executive Director of Experience Strategy and Design at SPR, the program helped her better align to the expectations of a leader at SPR. "The training helped fill those expectations and ensure we all march toward the same horizon, so we can accomplish the company's strategic goals."
As Rossier shares at each incoming class's orientation, "Whatever competency is being developed, one outcome is certain: You will emerge as better thinkers, able not just to apply concepts to the issues at hand, but also to approach and think through the unknown challenges ahead."
Think you've got what it takes to be a Future Leader at SPR? Check out our job postings. Or learn more about the program by contacting us.