Global Manufacturer Sought Accounts Payable Solution
Global Manufacturer of Complete Water and Fueling Systems Sought Accounts Payable Solution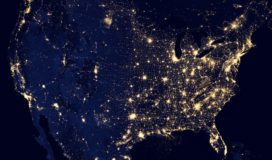 Over the past few years, they have standardized their entire IT platform on Microsoft products along with its JD Edwards ERP system. During that time, SPR has helped deploy SharePoint 2010 globally along with delivering a suite of Business Intelligence solutions based on the Microsoft stack.
Pain
During the second half of 2011, the company extended its use of SharePoint as a mission critical system, by deploying KnowledgeLake's document management suite on top of SharePoint to automate the processing of its Accounts Payable function. Because of the increased scale and the mission critical nature of the AP deployment, they had to extend their SharePoint and SQL Environments.
Vision
SPR, together with KnowledgeLake, defined and proposed a pilot AP deployment. With the pilot, the company determined how to move away from paper based processing and move to electronic processing. The stated goal of the executive team was to reduce errors and to tightly manage the company's purchasing processes.
Value
Upon completing the pilot, the company moved into a full deployment where the KnowledgeLake software, SharePoint and JD Edwards integrated together to create a complete approval and workflow solution. This decreased the amount of time that paper was traveling through the organization and provided the AP team higher visibility to outstanding invoices. It also increased the ability to take advantage of favorable payment terms. Additionally, this provided for stricter adherence to corporate approval policies through electronic rules based enforcement.
Solution
The solution that SPR and KnowledgeLake designed resulted in the company adding additional SQL Server 2008 R2 Enterprise processors along with additional SharePoint Web Front Ends. By partnering with KnowledgeLake, SPR was able to drive outstanding customer service and implement a world-class solution.
The details of the solution include:
Provides the ability to receive electronic invoices or scan paper invoices.
The system will learn how to interpret invoices and then assign approvers.
Work queues will present users with invoices that require action by them.
Administrators can reassign items to different queues if a user is out of the office.
Upon final approval, data will be automatically posted to JDE and a payment voucher will be created.