A Digital Pharmacy Prescription App Simplifies Medication Adherence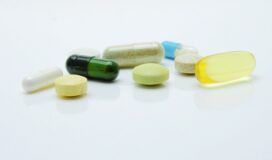 A digital pharmacy needed an intuitive app – and they needed it fast. As a startup, full-service pharmacy delivering pre-dosed prescriptions directly to consumers, they put the public's health at the core of their business from day one. "Thousands of people die every year due to lack of medication," said the CTO of the digital pharmacy. "We aim to help solve this important problem with easy access to prescriptions." Easy for the user means a simple interface, one that gets the user in and out quickly. Sounds simple, right?
Simple is not easy
An intuitive, "simple" interface takes detailed work on the back end. It takes research and time imagining how an inexperienced user might interact with it.
Such was the case with the digital pharmacy's upgraded application.
To begin, they took on the complicated task of organizing multiple medications for their users, many of whom were seniors. The solution would sort the user's meds into dosage packs along with over-the-counter supplements, separated by time of day.
The goal was to take the complexity and risk out of medication compliance. The new digital pharmacy app needed to further assist patients by helping them track their medications, remind them when to take them, and note which medications they had taken or skipped.
The biggest challenge was timeframe. So the digital pharmacy turned to SPR to help them meet a strict schedule. SPR committed to developing an entirely new app from scratch – in two months.
To be successful, SPR needed to clearly define goals, quickly solidify the overall look and feel, keep the work in line with the client's needs, and maintain constant communications throughout the process. SPR also needed to trim back complications and determine how to add value while not introducing risk to the process.
Simplifying the process
Luckily, the IT team at the digital pharmacy already had several features and functions of the app documented to jumpstart the process. By augmenting their internal development team, SPR helped lead the way to a successful application using Xcode for iOS development, Microsoft app center for beta build deployment, and Github for versioning control.
SPR created an application that was clean, intuitive – and yes, simple to use. Unlike a social media app where long user interactions are optimal, the goal of the digital pharmacy's app was to have the user in and out as quickly as possible, with as few taps as necessary – and still achieve the tracking necessary to maximize the effectiveness of the whole system.
Simply stellar
The results have been stellar. The digital pharmacy reports an "over the moon" level of satisfaction with SPR's work.
"We needed to get this important information to our customers in the ways they want to receive it," the CTO said. "That's what this app has done for us. We really leaned on SPR to meet our tight time constraints for the app – and now, we're able to meet customers in the devices and platforms where they want to be met."