SPR Evaluates Web Accessibility, Provides Guidance to Development Teams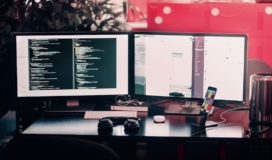 Challenge
To ensure its websites were accessible to people with disabilities, a retail kiosk company sought an independent review of the career and job pages within their external-facing websites and intranet landing page. Along with uncovering non-compliant design and coding practices, the client wanted recommendations for remediation.
Solution
The Web Content Accessibility Guidelines 2.0 (WCAG 2.0) were used to evaluate the career and job pages, which allow job seekers to search for open positions, obtain listings of available jobs, and access specific job descriptions. Each page was assessed by a SPR blind-accessibility tester who is a native user of screen readers and highly knowledgeable of WCAG 2.0 standards, as well as by a SPR sighted tester, who used an automated tool. The pages were reviewed on both Windows PC using the JAWS screen reader and on a Macintosh Macbook using the VoiceOver screen reader. The WCAG 2.0 standards violations and warnings identified by the automated tool were then either confirmed or disproved by the screen reader testing. This approach, using both manual and automated accessibility-testing, provided highly accurate non-compliance findings. Additionally, the manual accessibility testing provided usability ratings with assistive technology for each web page based on five separate criteria.
Result
SPR uncovered inaccessible areas that required remediation. Leadership-level reporting was completed as well as detailed reporting and a findings walkthrough for the client's development team. Recommendations of accessible coding practices were applicable across the site with specific web page changes noted for the client to meet their goal of accessibility for all.