Simplifying the Management of Complex Engagements at a Global Information & Measurement Firm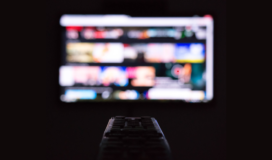 As a worldwide firm studying consumer behavior performs analytical assessments with clients every day. Managing these engagements from start to finish has historically been done through disconnected methods such as emails, phone calls, and Microsoft Excel – with consultants responsible for collating and coordinating the gathered information. SPR and the firm set out to reduce the effort needed to complete the data collection, validation, preparation, and project management phases of these engagements.
Bringing It All Together in One Place
The goals of the marketing success platform were to provide a central location for all members of the project team to access and view the status of an engagement, reinforce key business issues, and request data inputs. With the ability to create, assign, and complete tasks, the firm's consultants would have the tools all in one place to manage the end-to-end delivery of analytical projects more effectively.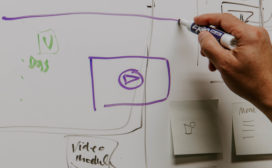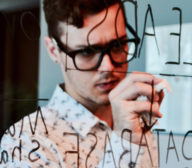 Addressing User Pain Points Based in Research
The firm began by conducting interviews with their end user community to define the product's key personas: their needs, experience goals, pain points, and interactions with other personas. This research activity and connectedness with end users formed the foundation for SPR and the firm to jointly begin developing a solution.
Improve
external data collection
Organize
requests automatically
Reduce
manual work with built-in notifications
Streamlined, Centralized Data Collection
One of the biggest problems the firm's consultants faced was a data collection process in which they were responsible for coordinating and overseeing the collection of many data sources and files from many different external parties. With the marketing success platform, the consultant can generate online data requests that are then automatically organized and uploaded in Google Drive. With built-in notifications, the project team is immediately made aware of new data so they can begin the next phase of work. This solution eliminates inherent issues with separate collection methods such as email and FTP.
Improved Data Validation
Once the data was received in the marketing success platform, the firm's consultants and analysts now have tools at their disposal to review data coming in from external parties more efficiently and accurately, prior to preparing analytical models. Before, this crucial step was either conducted inconsistently from team to team or sometimes skipped altogether, requiring possible rework later in the process.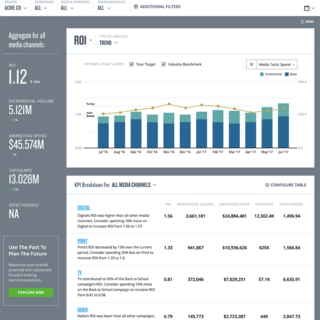 Data Visualization for Better Understanding
The company needed to consolidate various market analysis and reporting systems to give users access to a broader feature set. SPR designed a modern dashboard experience that highlights content and condenses trends into bite-sized pieces of actionable information and recommendations. We focused heavily on the navigation, which needed to be flexible enough to dive deep into big data sets through traditional top level elements, as well as interactive page level elements.
Primed for Success
At the completion of the firm's engagement with SPR, the product entered a second phase of user testing prior to general availability and deployment.