SPR Tests Mobile App Accessibility for Assistive Technology Users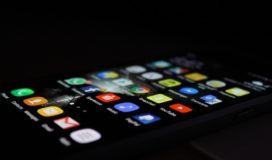 Challenge
A multinational credit card company with mobile applications on iTunes and Google Play wanted to determine if people with disabilities could successfully use their apps with the help of assistive technologies. To this end, they wanted to evaluate their most frequented app screens for usability and compliance with Section 508 web-accessibility standards.
Solution
SPR provided a two-person accessibility team with a strong application development background comprising both a sighted and visually impaired tester, the latter of whom is a native user of assistive technologies and an expert in web-accessibility standards. Each screen was reviewed against Section 508 standards using two mobile phones and two tablets. For assistive technologies, the team used VoiceOver on the iPhone and iPad and TalkBack on the Android phone and tablet. A screen-by-screen evaluation was conducted on both mobile apps.
In addition to testing individual screens, the team verified that all form boxes were accessible with assistive technology. Common user-scenarios were tested, such as confirming that a user with a screen reader could successfully deposit a check or make a payment with the app. Recognizing that mobile apps can be accessible without necessarily being usable, the screens were also reviewed for usability based on five key criteria.
Result
The findings and subsequent recommended updates were recorded for each screen in a detailed report. Non-compliances were formatted as defects when entered into the client's defect management system. Because the testers had software development backgrounds, recommendations about specific fixes were discussed with the entire development team, and a summary report with compliance and usability dashboards was provided to the client's management team. Not only did the web-accessibility testing foster greater awareness of Section 508 standards, but it also increased visibility of assistive technologies in general and identified which components of the two mobile apps required remediation.