Building SPR's Community of Curiosity, One Maker at a Time
At SPR, there's a maker mentality. Individuals are encouraged to explore their creativity, both on and off the job. This has built a community where makers receive support on various projects from their peers, talk about ideas, get feedback, and ultimately, develop better ideas because of this collaboration.
This genuine curiosity is a big part of who we are at SPR: Curious about how to do things better, how to harness new technologies and techniques to do things in a better way. In this series, we will introduce you to a handful of these makers, builders, and doers who truly have a passion for what they produce – both at work and in their hobbies.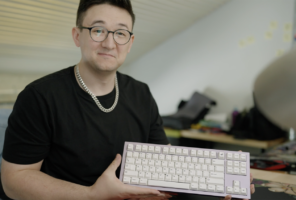 SEAN'S STORY
Sean fell into a keyboard rabbit hole. As someone who travels, he wanted a smaller, more portable keyboard for his computer. When he was unsatisfied with the results, he decided to build his own. Sean found there are different ways to accommodate a person's needs when it comes to a keyboard needs: quiet keys, raised keyboard, portability. Soon, his friends started reaching out to have custom keyboards built for them too. Sean found that the right keyboard can help with posture and comfortability while working, but the customization allows a type of self expression for the user. The different colors and designs give the user a more personalized experience. He also finds this in his work as a UX designer; one has to gather all the pieces, figure out how they go together and how they complement a person's needs. Sean sees a theme of makers at SPR: "Being able to work with others that have maker hobbies makes a richer workplace."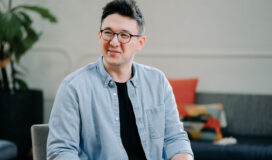 The intersectionality of technology and art in keyboards is both being able to use a keyboard for day to day, but also have it as an extension of self expression. There are a lot of options unique and individual to each user, which is also very important for UX design. We need to find the needs and wants of people and design for them. And similarly with keyboards, whether it's the color, whether it's how heavy the switches are, whether it's the position of their wrists, all of that comes into play when deciding what keyboard to build and how to build it.~ Sean Norton
Video: Sean Norton Tells His Story
David Kinney
Client Solution Principal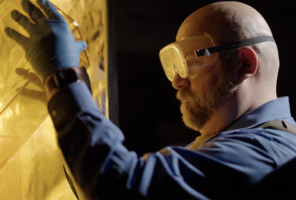 DAVID'S STORY
When David Kinney was growing up, his mom read him fantasy books such as Lord of the Rings, instilling a love for fantasy and adventure. As a kid, David also enjoyed war and role-playing games, à la Dungeons and Dragons. Fast-forward to adulthood, and David began looking for a more cost effective way to create war game miniatures to use while playing with friends. The extra time at home during the pandemic lockdown provided great opportunity to take on a new hobby, and for David, it was 3D printing. He learned to 3D print the miniatures and hand paint each tiny detail. Even though war gaming isn't for everyone, this creativity opened up conversations with customers, allowing David a more personal connection. He also has a background in electrical engineering, so he can "speak both side of the equation and bridge the gap for clients" in regards to their technological language.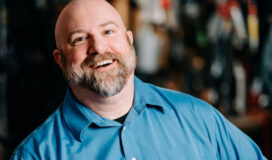 SPR has a lot of very creative solution builders, people who can take a broad knowledge base and apply it to a particular client's needs. I think what makes us successful is that our passions give us a breadth of understanding that when a client has a need, we have a broad background to apply to it. And that has let us create very innovative solutions.~ David Kinney
Video: David Kinney Tells His Story