UX and Design: Working at an Agency Vs. Consultancy Vs. In-House
For those thinking about making the switch from designing in-house, to an agency, or for a consultancy, there are unique opportunities and challenges a user experience (UX) designer faces. From the varied cultures to the type of work to the skills that best suit each environment, designers can experience diversity in their careers.
To explore the topic, we recently co-sponsored a virtual panel discussion alongside Flexport, a freight forwarding platform company, and the Product Strategy and Design Chicago Meetup group.
The Panel
Elaine Meese, UX Manager at Flexport
Patty Ni, Principal Product Designer at Root Insurance Company
David Burns, Design Director at Grubhub
Mo Goltz, UX Researcher and Design Strategist at CuriosityTank
Below we share some of the key takeaways from the conversation.
The Combat Metaphor
When considering the differences between work environments, it's important to remember the lens of opportunity. Whether in-house or agency or consultancy, you are providing a service to a company, and there's a lot that goes with that.
One panelist shared a metaphor to help explain the differences. Think of an in-house designer as a general, in charge of the army with deep institutional knowledge. You have your ranks above and below, building a roadmap for users. You are sticking around to see the outcomes of your work.
Consultants are the SWAT team. They come into what could be a messy situation and ask, "What are we here to fix? What are we supposed to make?" They are triaging, forging relationships, and building trust in order to achieve a successful end result.
Finally, agency designers are the mercenaries for hire. They are known for doing something really good and are hired for execution and tactics, more so than strategy.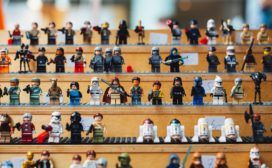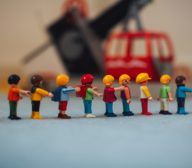 Depth vs. Breadth
One of the biggest differences that all panelists agree on comes in this phrase: depth vs. breadth. If you're in-house, you're working on evolving a product and becoming deeply entrenched in that project. At an agency or consultancy, you will experience a breadth of industries, projects, and clients, but get less visibility into how your decisions affect the business.
Agencies will provide you a diverse portfolio, fast-paced work environment, and you will know exactly what you are meant to do. That also means your work/life balance can fluctuate as you strive to meet client deadlines.
Consultancies provide work with many different clients and projects, with a goal to lengthen your relationships with those clients. You will get to know their industry and possibly have a little more ownership and empowerment over your recommendations. Deadlines are still a thing, but you may not have full visibility on how it impacts the business.
In-house will often mean you become the subject matter expert in your product or industry. While you may not have diverse breadth of work, you will explore problems more deeply. This also means you'll be on the hook when issues arise related to your product.
Your Soft Skills Will Transfer
So, let's say you are looking to make the leap from in-house to agency or consultancy to in-house, and so on. How do you successfully transition from one work environment to another? The panelists shared their top skillsets that transfer from one environment to another, no matter which way you are headed.
Solid design skills – No matter which work environment, know your craft.
Feedback – When moving from consultancy to in-house, it's helpful if you are skilled in delivering and receiving feedback, as well as managing conflict.
Storytelling – In order to impact outcomes at an agency, strong storytelling helps convince your audience that you can deliver beyond just a presentation or PDF.
Communication – When moving in-house from a consultancy, the way you previously communicated with clients will help you effectively communicate with those on your team.
Time-saving skills – Time management is huge at a fast-paced agency, and taking that skill with you elsewhere can help you meet key milestones. One trick is to set the end deliverable, then work backward to establish deadlines.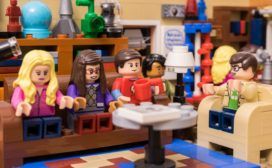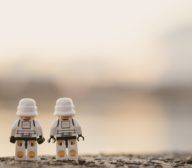 Networking is Key
When looking to make a switch between job environments, networking is key. Use a variety of methods to meet and network with individuals at the industries or companies you are targeting. Connect through social media, reach out via cold calls, request time for a chat. There are many who are willing to help others along their career paths.
Another piece of advice? Don't burn bridges. No matter the situation, maintain good contact with those you have worked with previously, as your paths just may cross in the future. Don't burn bridges. No matter the situation, maintain good contact with those you have worked with previously, as your paths just may cross in the future. Click To Tweet
Tips for the Interview
Prior to an interview, one panelist advises that you "geek out on the industry you want to join." Join the interest groups, read the blogs, learn everything you can so you can provide value to the initial conversation. "Demonstrate that you care."
Another panelist suggested that if you don't have execution experience, speak hypothetically. What metrics would you have liked to track? What impact do you hope the project had?
Good News: Companies ARE Hiring!
While it may appear that companies have cut back or restricted hiring due to the pandemic, that's not always the case. There is a high focus on digital transformation right now, as companies realize they must embrace modern technology to fully achieve its advantages. COVID exposed that need. Companies realize they must harness the full value of digital toolsets and are actively hiring UX and design experts to help facilitate this modernization.
All of the companies represented on the panel are currently hiring in design and UX. If you are interested in learning more about a particular company or work environment, please get in touch with the event sponsors, SPR and Flexport. They will be happy to help you think through your career goals and share opportunities.
Looking for more? Be sure to join the Product Strategy and Design Chicago Meetup group for future events. You can also view the recording of the event.