Optimization and Data Dominate at AWS re:Invent 2022
SPR teammates recently returned from AWS's flagship event, re:Invent, with their top 3 takeaways for cloud computing in 2022. The event draws 50,000 attendees each year, as the premier event for cloud education, AWS announcements and networking opportunities. This year, SPR's professionals attended with one goal in mind: To improve outcomes for our customers. We recently sat down with SPR thought leaders to hear their top 3 takeaways from re:Invent 2022.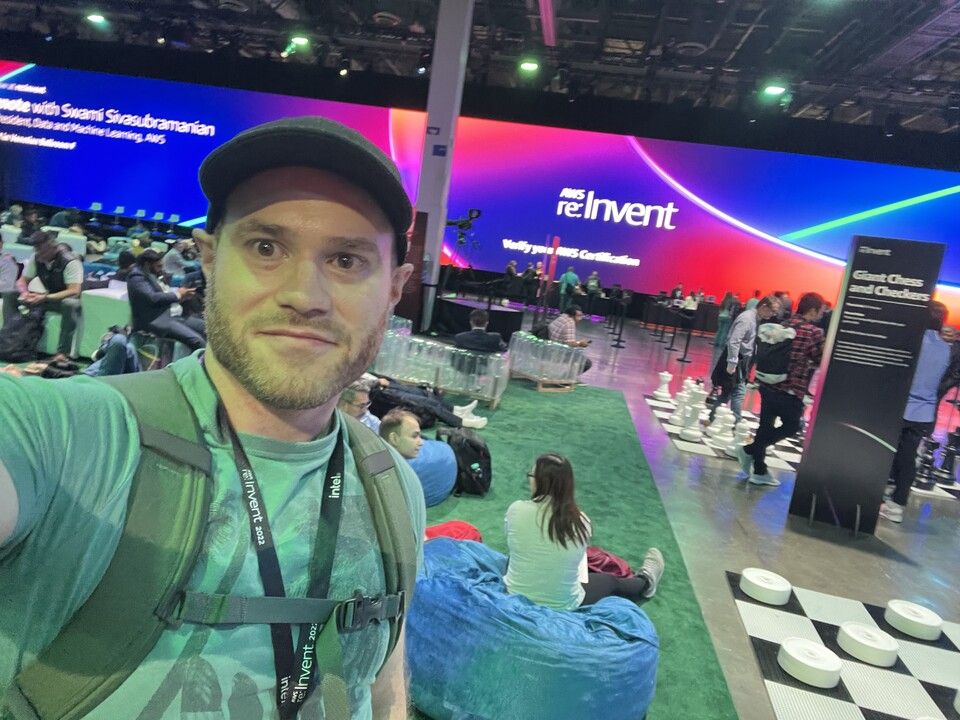 TAKEAWAY 1: AWS to improve and optimize
Despite generating $5.4 billion in operating income, AWS is coming off its slowest period of expansion since 2014. As corporations face economic uncertainty and tech expenses draw greater scrutiny, AWS clients will seek to gain additional value from their cloud and infrastructure investments, leading to a period of optimization, according to SPR's Tom Ryan, EVP of Sales.  
Optimizing and streamlining will be reflected in AWS's new competency program, believes Matt Rossier, Channel Development Manager at SPR. The program, which will be announced at the end of the year will feature a simplified process geared toward repeatability, with technical validation continuing to drive partnership credibility.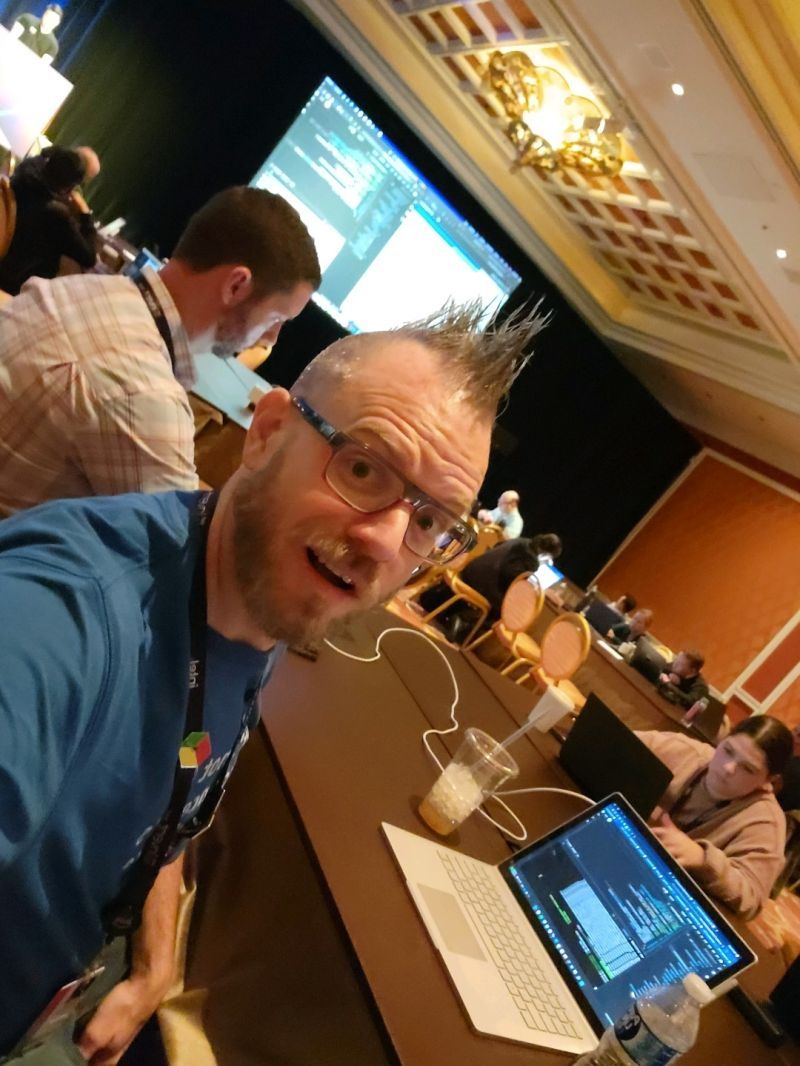 TAKEAWAY 2: Love your data
"Everything feeds into data. Everything," says George Burns III, Senior Cloud Operations Consultant at SPR. Establishing a solid data layer is key when designing any modern application, and George warns that failing to consider data structures and designs will "come back to bite you much sooner than it used to."   "Everything feeds into data. Everything." Click To Tweet  
According to SPR's Director of Data & Analytics, Steven Devoe, data wasn't confined to the sessions, but was prevalent in the vendor expo as well. "I noticed a trend in 'responsible sharing,' that is exciting," Devoe says. "For example, Sagemaker Jumpstart for notebooks and DataZone for sharing data across boundaries." Devoe also noted the possibility of a zero-ETL future, but admits there is much more work to be done in this space still.  
With such a focus on data, Bryan O'Connell, Software Architect at SPR, was impressed with the tooling AWS is offering to reduce exploratory data analysis time, specifically DataWrangler and SageMaker Canvas. "Both cut out a ton of steps and boilerplate coding activities." It's clear that efficiency in working with and managing data was a hot button topic.
There are new possibilities surrounding ML and AI, both data-driven disciplines. SPR's Cameron Jones, Software Engineer, was excited to see the use of image process AI with MRIs to reduce the time that it takes to create an MRI image. "I'm excited to see how that can help change lives," Jones says.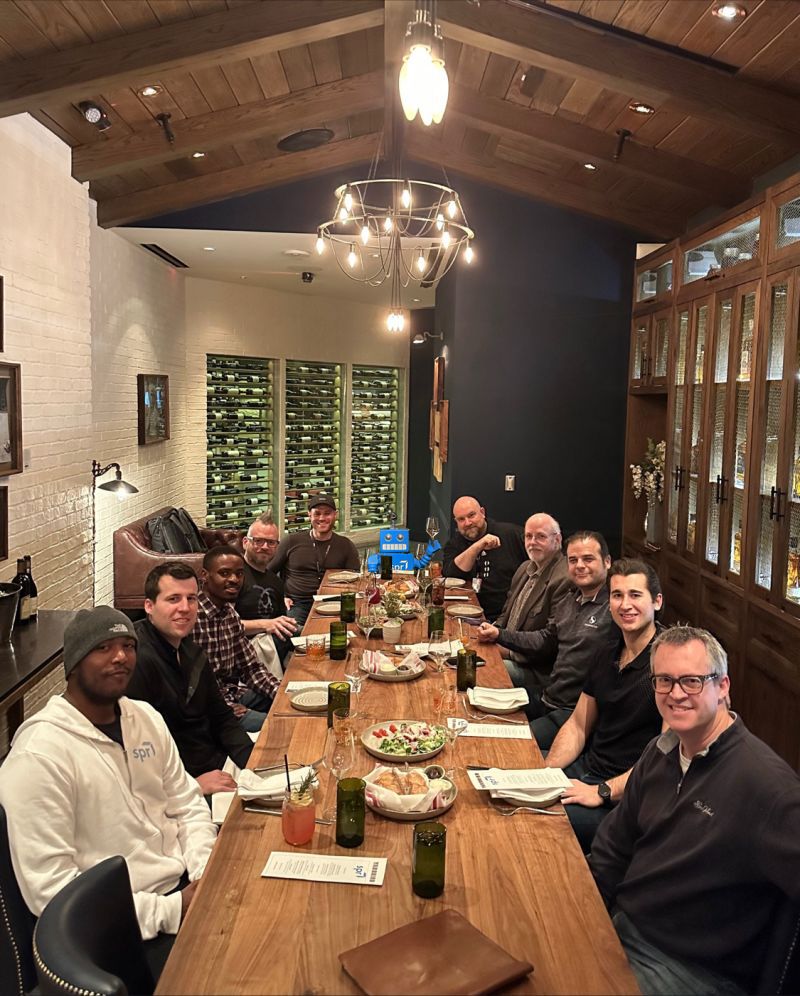 TAKEAWAY 3: Powerful New Tools Improve Development
Specific AWS tools, such as the CDK and Blueprints, were being taken to the next level. This pushes Infrastructure-as-Code in more powerful directions. "This opens the doors wider for reusability and modularization in this realm," says Mike Nolan, Principal Architect at SPR. While it isn't a fully mature solution yet, SPR Client Solution Principal Chris O'Connell says it is much better than 12 months ago: "It makes a great case for where things will be 12 months from now," says O'Connell. 
But if there was a sleeper announcement at re:Invent, David Kinney thought it was regarding the new ability to automate provable AUTHORIZATION via Amazon Verified Permissions and its Cedar policy language. "AWS announcing a fully-managed solution with an easier policy language that has easy integration with the existing AWS API services (API Gateway and AppSync) could jump-start broader adoption of moving authorization logic out of source code and into declarative policy statements," says Kinney, Client Solution Principal at SPR.
SPR is looking forward to implementing new features, improvements, and knowledge gained at re:Invent this year.