Chemical Distributor Upgrades Tool to Save Time, Increase Productivity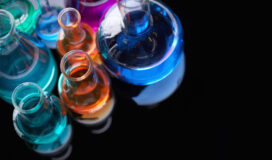 Managing the prices for a massive inventory takes organization and a fluid, fast system. That's what our client, a chemical and ingredients company, discovered after years of plodding their way through product inventory prices using an outdated tool. The client knew they needed to modernize their system to make it easier for the team to interact with data. The answer? Implement an updated platform with an experience that addresses users' pain points. Here's how SPR and our client teamed up to create a user-driven solution.
The Challenge of Workarounds
A global chemical and ingredients distributor provides chemicals, ingredients and materials for a wide range of industries including agriculture, environmental, mining, oil and gas, coatings, adhesives, cleaning, pharmaceutical, and food and beverage.  
They were using an internal tool to set prices for materials. This tool was primarily used by their Product Marketing Managers (PMMs), who manage portfolios of products, but the tool made it difficult to view all the necessary pricing data points and levers on a single screen, meaning the users had to jump back and forth between pages and windows to find the data they needed to make an educated decision. When determining a product's price, PMMs use an AI-generated target price, base prices for the chemicals, and various modifiers (including customer size, region the chemicals would be shipped to and exceptions like discounts) to calculate the final price.  
Slogging through lines and lines of intricate and oftentimes unnecessary data was also a challenge and the tool took a long time to load and save changes. While some users had developed workarounds to make up for the tool's pitfalls, the workarounds were inefficient, and involved exporting data to Excel, transforming the data within Excel and then importing the data back into the pricing tool.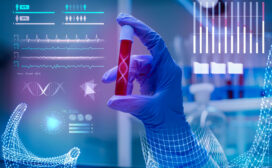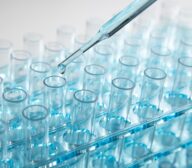 Understanding what Users Want
Client stakeholders were looking to create a new tool to address the issues the PMMs were having and enlisted the help of SPR to design and build the new system. SPR conducted user interviews to uncover the biggest issues the tool's users were facing, and then created mock-up concepts for the users to validate. We solicited user feedback and incorporated it into new iterations of the design. Throughout this process, we worked closely with client stakeholders to ensure the tool would best meet their needs. This helped us refine our solution and simultaneously find out what the users' key pain points were. The most pressing issue was having to tab back and forth between screens to find the necessary data for determining material costs.  
To make the data easier to access and interact with, SPR's UX team designed a new user experience that showcased all the pertinent information on a single page in well-organized tables. Once the designs were validated by the users, the client built out the system. Our UX team remained involved throughout the build process to help with quality assurance.  
Once the tool was built, we continued to refine it through additional rounds of revisions and feedback to improve the user experience. Improvements included being able to show and hide columns, updating how exporting features worked, creating a means for users to easily jump between materials and product clusters, and expanding the data shown on the product screens.  
Reactions and Refinement
Feedback on the new tool has been overwhelmingly positive. Every user spoken to after implementing the new tool would recommend it over the old tool to their peers, and the new tool increased operational efficiency and helped users set prices and communicate prices to potential buyers.  
SPR continues to work with our client to further refine the tool and improve the user experience for their PMMs.