Updated UX Helps Simplify the Customer Experience for GTreasury's Management Platform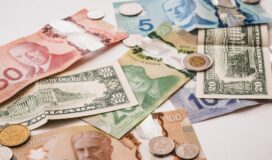 When a product's user experience becomes less intuitive and workflows too laborious, you run the risk of losing customer satisfaction – and possibly turning off prospects. That was a major concern for the team at GTreasury, a software as a service (SaaS) provider that delivers an innovative treasury management platform.
GTreasury has a powerful platform at the core of its business, enabling its global enterprise clients full visibility into their cash, payments and financial risk management. However, the company wanted to make sure their customers were receiving the best experience. They engaged SPR to help develop their vision for a new, high-quality platform design.
As a 30+ year old business, GTreasury had a long history of value in the platform. So, in addition to requiring a modernized UX design for the platform, the internal GTreasury team wanted to demonstrate the value of UX to their stakeholders.
"Business users today want their enterprise applications to have a consumer-grade experience," said Pete Srejovic, GTreasury's CTO. "They want them to be rich in features and value, yet intuitive to use. Our goal with this project was to upgrade our platform to meet these demands."
Designing the Experience
Feedback from win-loss reports uncovered a need to simplify, showing that platform pitfalls weren't about missing widgets, but instead about a desire to get to features more easily and rapidly. GTreasury focused the initial scope to a handful of complex modules, prioritizing these pilot modules before rolling new styles and UI experiences out to other modules.
SPR took a user-centric approach to modernizing the platform experience, ensuring it would meet the needs of its corporate treasurer, treasury analyst, and treasury manager user segments. SPR helped conduct stakeholder workshops to uncover issues to better define the problem and determine priorities, as well as better align internal business stakeholders. Whenever there were differing ideas on how to improve the platform, the team came back to what was most important – the end user's experience. SPR presented research findings and communicated the new, user-centric vision to all parts of the business.
Drawing on UX best practices, SPR worked through iterative research and design sprints to create and test prototypes and validate the strategic approach with users. To perform this validation, we generated sets of hypotheses and designed around them, then spoke with the platform users to see if we were solving the correct problems—and therefore improving the platform. During the two-week research sprint, the SPR team created multiple points of collaboration between project stakeholders, who were then able to see refined and improved solutions every few days. This provided them with direct insight into how the users received the new designs.
SPR conducted an end-to-end evaluation of the product, going over every piece of the tool. This included examining global navigation, information architecture, wayfinding and different patterns represented in the platform. The evaluation uncovered many hidden complexities.
To equip GTreasury for continued success, SPR built and delivered a Figma-based design system and component library, as well as a fully coded Angular prototype. The design system and component library centralized brand standards, unified the visual design, created standards for core components like data tables, restructured the global navigation to better support users' needs and long-term product scalability, and provided a repository of reusable components that could be used in other parts of the platform. Through this process, we created a common design language and socialized it with GTreasury stakeholders, driving greater alignment and adherence to brand standards.
Since the platform also has an international and multilingual user base, we also user-tested prototypes and the components to ensure the design would function across languages with greater character counts, like German and Spanish.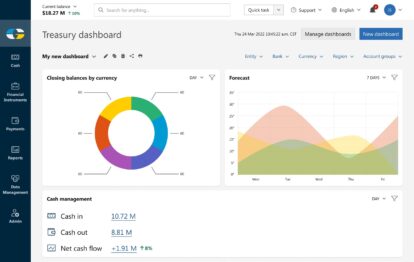 From Platform to Partnership
Through this project, SPR and GTreasury developed a method that would help the team listen and empathize with users, identify the right problems to solve, and then to work collaboratively to solve those problems. The GTreasury product is always evolving. The internal development team is on track to deploy new modules in 2023 and will continue to develop new ones that align to SPR's platform recommendations. SPR's design system and component library helps onboard new developers to the project and provides a brand standard for GTreasury to follow when integrating new organizations post-acquisition.
"SPR and GTreasury felt like one team working on this project together," Srejovic said. "SPR provided quick turnarounds on deliverables and communicated with us every step of the way. We asked SPR to simplify our platform and improve user experience, and we received that and much more. We now have a global design system in place that enables us to scale our products and services over time. I'm getting value out of something I didn't even know I needed 12 months ago."