Emerging Technologies
Areas of Expertise
Our areas of expertise continually evolve depending on the use case and latest applicable processes and tools. Recent initiatives and feasibility explorations include:
Use Case Exploration
Our experts help clients explore the value of emerging technology through innovation sessions and comparative hackathons. We also educate business and technical stakeholders through focused hands-on technology demonstrations and provide guidance in each stage of the solution development.
Technology Readiness Assessment & Proof-of-Concept
You've identified a preferred technology and want to build a convincing case to prove your business is ready to use it. Now what?
First Steps to Starting Something New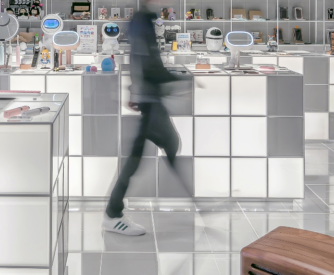 We help jumpstart your exploration with technology readiness assessments, such as our AWS Serverless Immersion Day and other offerings. Learn through a free AWS Immersion Day session using classroom and lab settings. Apply the concepts you've learned with a controlled, low-risk pilot project that helps you test it out first. Operationalize the technology full-scale, using insights you have gained along the way.
Featured Insights
Our thought leaders provide insight on industry news and trends in our Lumen magazine.