Info Management Co. Monetizes Artist Collections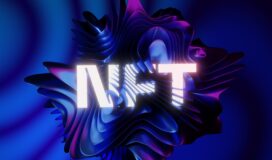 When technology is being implemented at an organization for the first time, there can be a mountain of unknowns. That's why it's important to explore possibilities through a proof of concept or a sandbox environment.  
That was the case for an information management provider looking for ways that their clients could monetize assets. The company helps artists, producers and other organizations digitize, archive, preserve and secure physical and digital media – like movies, music, photographs, etc. Their portfolio of customers includes famous musicians, influential film studios, other artists and entertainers, and organizations looking to preserve historical assets. They wanted to create additional value for their clients and monetize their collections by turning artifacts and assets into non-fungible tokens (NFTs). 
What is an NFT?
An NFT is an asset that is considered non-fungible, meaning they're unique and can't be replaced with anything else. US dollars can be exchanged for US dollars, and bitcoins can be exchanged for bitcoins, meaning you have the exact same thing, making them fungible. NFTs are traded in marketplaces that are linked to the blockchain and the public ledger, giving each NFT a unique digital identifier. These identifiers cannot be copied and are used to certify ownership and authenticity.  
When you purchase an NFT, you receive the digital file and the associated certificate of authenticity. This gives creators the power to distribute their art in a way that certifies that the end owner is the true owner of the asset.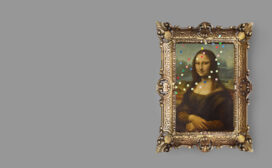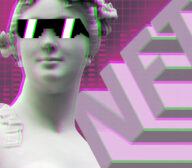 Trying Out the Technology
NFTs, smart contracts and blockchain are cutting edge technologies, but it can be difficult to understand how to implement solutions using these technologies and know what the implications may be. That's why the company enlisted SPR to create a proof of concept for this initiative. We worked closely with our client to help them understand how to effectively use the new technologies and helped them translate their idea into a solution that would use these technologies.  
SPR built the solution on AWS using step functions, lambdas, S3 and the Ethereum blockchain. To make these assets browsable and purchasable as NFTs, we worked closely with the design and product teams at OpenSea to conceptualize what the marketplace would look like.  
Due to the nature of NFTs, once created, the NFT is set in stone. It cannot be edited or enriched with additional metadata. Creating and selling NFTs therefore requires a well-thought-out workflow. Working with the client, SPR created a workflow that was consistent with the client's vision for the project. The workflow would first collect the metadata stored in the client archives, collect the digital artifact, package the metadata and artifact together, and commit it to the blockchain, then transfer ownership directly to the artist customer to then utilize as they chose. Artists would then be able to sell or giveaway the NFTs. 
The project stakeholders demoed our proof of concept to management, and many of our ideas and implementation details were integrated into their existing solution right away.  
This innovative solution drew on cutting edge technologies to help our client drive greater value for their customers and differentiate their business.