Improving Data Management and Access to Business Info
Industrial Manufacturer Improves Data Management and Access to Business Information with Cloud Solution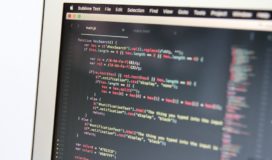 Wabtec Corporation, a manufacturer of industrial equipment, wanted to give its sales force better, more automated access to product information. To improve efficiency, the company decided to run its custom sizing software in the cloud on the Microsoft Azure platform. Employees including sales representatives can connect through browsers running on virtually any device and from any location. With Microsoft Azure, Wabtec has gained better access to data across multiple time zones, improved security and data management, and better business agility.
Business Needs
Based in Wilmerding, Pennsylvania, Wabtec Corporation manufactures l products for industries such as railways, highway transit, and power generation. Its Young Touchstone division makes heat exchange and cooling systems, and it holds more than 100 patents for its designs. To meet its customers' complex technical requirements, Young Touchstone needed better tools for selecting the right part size and configuration.
Each sale is guided by parameters that extend beyond volume of units and equipment model. Determining factors also include ambient operating temperature, elevation, and projected workload. At first, Wabtec used manual processes to size parts, but found the paperwork time-consuming and error prone. To automate the process, the company created a custom application that chose the correct part, pricing, and volume.
Although the software was a good first step, it was not without its own challenges. The company distributed copies on discs, which didn't always work and were often incompatible with the user's computer. And because the software worked only on desktops or laptops, sales staff typically had to return from the customer's worksite to an office to use the application and complete the sale.
Wabtec wanted faster access to information and hoped to improve efficiency too. Updating the program—such as changing prices—and distributing new copies could be time-consuming. Security was also a concern, because it was difficult to control software use and distribution by remote employees. Wabtec sought a new solution that would work on a range of devices from virtually any location and would be easy to use and manage.
Solution
Wabtec evaluated multiple options before deciding to work with SPR, which specializes in collaboration and integration projects. A Microsoft partner, SPR recommended moving the sizing application to the cloud on the Microsoft Azure platform. The solution would provide multiple benefits such as easier management and deployment as well as better accessibility.
With the Microsoft Azure Cloud Services platform-as-a-service offering, the company could deploy a web-based application, and Microsoft would take care of the rest—including load balancing, provisioning, and network management. George Rada, Sales Representative Manager at Young Touchstone Division, Wabtec Corporation, says, "Going to the cloud with Microsoft Azure gave us the options we were seeking, whether it's operating across different time zones or providing access through multiple types of devices."
The implementation, which kicked off in June 2012, takes advantage of several Microsoft Azure services including Microsoft Azure SQL Database and Microsoft Azure Active Directory. The solution provides a stable, flexible, and manageable platform with built-in high availability. In addition, Microsoft Azure Active Directory connects with on premises identity management tools. As a result, Wabtec can control access to its cloud-based apps and data with one set of corporate credentials.
After SPR and Wabtec migrated the application to the cloud, users immediately gained access to the application on devices ranging from smartphones to PCs. The company also created a self-service interface for customers, so that they can select their own parts without waiting for assistance. SPR employees work more efficiently as well, and can make software changes in minutes from a web console.
Benefits
With an application running on Microsoft Azure, Wabtec has gained benefits including better access to data, more control and security, and improved business agility and customer service.
Improved Efficiency and Access to Data
Wabtec is not only simplifying access to business data with a cloud-based solution, it is also helping mobile employees work more efficiently and accurately. "Running an application on the Microsoft Azure platform gives a great deal of efficiency," says Rada. "It's not just about better access, but also improved performance and flexibility. For example, sometimes project parameters change, and a customer might want more units or require a different ambient tolerance, load, or engine. You'll start with one data set, and then throw in variables—we can handle all of that almost immediately."
Easier Management and Better Control
The Young Touchstone sales team is also working more efficiently with a centralized, cloud-based application. The software is easier to maintain, which gives the team more time for value-added projects. "If we find an error or need to make a change, we can do it in real time on Microsoft Azure and be done with it in minutes," says Rada. "Before, it could take quite a while to do something like a standard price change."
The company also has better insight and control, which provides both stronger security and new opportunities. For example, by taking advantage of role-based access, it can give customers access to the product information they need without compromising corporate data. "Security is much better with Microsoft Azure," says Jeff Siclovan, Technical Marketing Engineer at Young Touchstone. "We can see who is logging on or off and make changes in real time. With a web-based solution, we have a lot more control over whom we invite into the system, and we can extend or restrict rights as needed."
More Responsive and Agile Business Operations
Wabtec believes that the new solution is helping its mobile employees become more self-sufficient and responsive to customer needs. "The speed of business is accelerating, and we need to be able to respond to it faster," says Rada. "It's quite common to visit customers at their worksite and get into a discussion about sizing. Now, we can answer questions on the spot without needing to return to an office. Running our application on Microsoft Azure gives us the speed and flexibility we were looking for."