Mobile Access Solution for Illinois Brick Company Delivers SAP Information to Sales Reps on Their Handheld Devices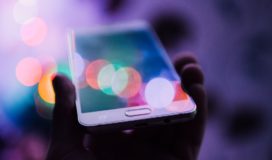 Offering Brick Distribution
Illinois Brick Company is the leader in brick distribution, catering to residential and architectural customers. As one of the largest independently owned and operated brick and masonry supply companies in the U.S., it offers the widest selection of brick from the largest and most respected manufacturing partners in the U.S.
Updating for Today
Illinois Brick Company sought to use its three generations-old version of SAP to provide their sales representatives on the road with access to orders and inventory data—without paying expensive system and contract upgrades. Specifically, the distributor wanted a platform that would grant mobile access to SAP and the ability to view sales orders and sales order details including status and line items along with the ability to view material inventory items such as availability.
To avoid tight coupling between the mobile device and SAP, Illinois Brick Company wanted a service abstraction layer to provide flexibility for future growth. Because they were planning on creating a customer and vendor self-service portal down the line, they needed a solution that could support mobile access to SAP data today, while being able to accommodate future portal access. Finally, they wanted the SAP data to be secure and only allow read-access, at least for the initial phase.
Meeting Sales Demand
In approximately one month, SPR and Sitrion delivered a mobile application that provided Illinois Brick sales representatives on the road with access to orders and inventory data. Specifically, the new mobile integration of SAP empowered Illinois Brick to meet the demand of approximately 40 members of its Midwest sales team, and can be repeated for additional mobile solution options and scaled to any number of users.
"We selected SPR and Sitrion to help us meet our goals because they brought their depth of expertise with SAP and mobility without the hefty price we were being quoted by other solution providers," said Scott Braafhart, IT director at Illinois Brick Company. "They not only delivered a solution for the long term, but they also provided us with high-quality mobile access very quickly to help us be highly competitive."
Cloud Delivers Security, Visibility
SPR partnered with Sitrion to deliver a cloud-based solution that enabled Illinois Brick employees to use their own personal devices for secure access to SAP applications via the Internet. Creating this solution by integrating a securely-encrypted service bus connection to an on-premises hub that connected to the SAP system internally, the iPad solution mobilized company data regardless of the version in which it was originally stored.
FEATURES
Cloud-based mobility as a service
Mobile access to SAP sales orders
Mobile access to SAP inventory
Device agnosticism
BENEFITS
The solution delivered the following capabilities:
A service hub that provides secure access to on-premise SAP system
A services tier exposing SAP as the back end line-of-business system
Ability to see order status including line item details
Ability to view product inventory availability by storage location
As a result, the sales organization at Illinois Brick has gained real-time access to customer-purchase monitoring and tracking of the company's inventory to ensure customer needs are met. The solution was also ported to other iOS devices as well as Android and Microsoft mobile platforms.
Along with a 75% reduction in information-retrieval time, the solution improved field sales by virtue of the instant access to customer sales orders and inventory data from anywhere using any mobile device. Previously, sales representatives were forced to query data by calling the back office or using VPN to log in to the corporate SAP system.