Using BizTalk to Integrate SAP and Salesforce Data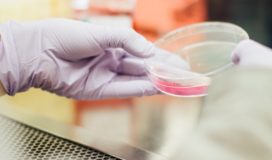 Providing Medical Products
This family-owned, privately-held medical supply company does business across the globe. With a strong sense of community, they develop new products and services that meet the healthcare needs of people. The company offers continence, ostomy, and wound care products for a wide range of uses. It serves consumers, healthcare professionals, and distribution partners worldwide.
Lack of Integration
Many companies have an IT landscape that is ill-equipped to efficiently handle the necessary people-ready processes, resources, assets and tools required to administer a robust integration environment. The company had HR data going to four different systems with four different interfaces for the same data. This integration between systems was driven by IT and contained SAP SuccessFactors and Salesforce.com custom solutions. In addition to the challenges of integrating, the environment was difficult to support.
Organizing and Defining
By understanding the defined requirements, business and system workflows and user stories, the SPR team planned to organize the requirements into appropriate design artifacts. We made sure that the company defined a reference architecture and guiding principles that would serve as a roadmap to implementation. These guiding principles are used to ensure that subsequent interfaces are developed consistently by both the SPR and the company teams. SPR decided to supplement the BizTalk platform governance solution and planned the SAP data would go to the integration platform only once.
Working Faster with BizTalk
The company will gain operational excellence by not managing different integrations in different ways. They will integrate faster because BizTalk is easier to use compared to SAP PI, and it is also quicker to develop. The solution will be consistent, will have a high time to market, and will be more responsive.
SPR Streamlines Platform
The SPR team worked with the company to prioritize requirements into an overall project schedule and work breakdown structure. The team also planned required system reviews, deployment schedules and quality review processes. We used standard techniques to properly design the processes and components for the platform to be successful and gain adoption. SPR then executed an iterative build stage that involved building and testing the artifacts as required in the design phase. Within this stage we leveraged standard BizTalk development techniques, reusable artifacts, and deployment processes. In addition, we ensured that the SAP data goes to the integration platform only once.