Helping a Global Foodservice Manufacturer Regain Revenue
SPR and Winshuttle Help Global Food Service Manufacturer Regain Revenue and Productivity with SAP and Master Data Solution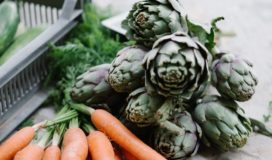 This company manufactures and supplies consumer and foodservice markets around the globe with packaging products such as garbage bags and cups. Supplying every foodservice retailer and distributor in North America, they often engage in limited-run special promotions for local events. Their ever-expanding product portfolio and customer base, combine with their recognized commitment to continuously adding new value to their foodservice products and processes, secures their position as an industry leader.
Cumbersome Data Processes
The company faced minor but frequent product design adjustments that necessitated cumbersome and time-consuming master data processes that required multiple steps on multiple screens across multiple departments. The cost was not insignificant: A single new request to create a product creation took an average of 28 days to complete, which translated to untold lost opportunities and sales. As the company made strides to grow, each new acquisition brought with it a need to expand staff to support new product development. Their existing solution for delivering new products only meant more costs in conjunction with achieving expansion goals.
How to Simplify Workflow
The company wanted to simplify—and accelerate—the multi-step workflow for creating new products. Instead of gathering information at the front end of the process and creating the item at the back end, they wanted to automate everything from the beginning through execution. This would allow product managers to kick off the workflow, feed an electronic form into SAP, and adjust a few fields as necessary. The data would then be available to the customer in just a few hours. Meanwhile, as the customer made the necessary preparations in their system, the new request could be routed through procurement, design and engineering.
Automating Complex Processes
Winshuttle recommended that the client work with SPR for their mix of business and technical expertise around creating solutions using the Winshuttle/SharePoint platform for SAP customers. The consultants at SPR collaborated closely with the foodservice manufacturer on developing Winshuttle templates that would reflect every aspect of the product request workflow. The companies worked together to automate an enormously complex process with major implications for the business, a challenge not daunting to SPR. The goal was to develop a leaner, faster approach that allowed the user to focus on strategic tasks in times of major growth without needing to expand their internal resources.
Freeing Up Time for Client Management Team
SPR Consulting expanded the manufacturer's use of Winshuttle Transaction and designed and implemented an optimal workflow with templates that reflected every aspect of their internal product creation process. They integrated the Winshuttle Central, Workflow, Server and Runner with the Transaction tool to operation SAP version 4.7 in six transaction types. Using Winshuttle's forms and workflow technology built on top of Microsoft's SharePoint platform, the company can now create a material master for a new product in two hours instead of 28 days, allowing the product management team to spend more time on strategic tasks, even during periods of major growth. The critical new product creation information is now delivered in a single email with links to important resources that previously resided in various locations. The company estimates that by shortening the process so drastically, they will gain $28 million in annual revenue that would have been lost under the old system. Productivity improvements were also estimated at 25,360 hours per year—equal to approximately $1.3 million in personnel costs.