Real Estate Integration Partnership
Real Estate Company Partners with SPR for BizTalk Integration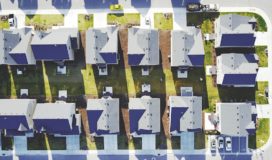 To manage its business efficiently, a commercial real estate company needed its multiple backend systems and third party data to work seamlessly together and operate at full capacity. With customers, vendors, partners and business personnel feeding in and pushing out data from multiple sources, seamless integration was essential to their business. The company implemented Microsoft BizTalk Server – a single system for everything, from security and finance to work orders and floor layouts.
After some time on the Microsoft BizTalk Platform 2006, the real estate company knew it was time to upgrade. And as they had expanded and grown their services, they needed outside help managing BizTalk effectively.
They chose SPR as their integration partner to help migrate to BizTalk 2010 and build a highly available and scalable production environment. This made the platform easier to support and maintain. SPR's role was then expanded to take on full management of BizTalk maintenance – a role that is central to the company's daily operations.
SINGLE SOURCE DATA
Once BizTalk 2010 was fully functional and supported, the company set its sights on a master data solution. SPR developed one that provided data for all clients and vendors to a variety of service delivery applications. SPR implemented a system that removed the point-to-point integration, meaning the real estate business had a single source for its property data.
SPR also responded to requests from the business and clients/vendors to keep applications current. Enhancements included code modification, integration, testing, and production deployment.
DAILY MAINTENANCE
Implementation is one thing. Daily upkeep is another. SPR is available 24/7 to support daily tasks for the real estate company's BizTalk platform – from monitoring and resolving errors to testing during off hours and advising on business questions. SPR's management extends to the company's business partners as well, allowing them to focus on their business while SPR fully supports the applications.
SPR has been the real estate company's go-to integration partner since 2012, implementing and sunsetting systems, upgrading applications, and managing the day-to-day BizTalk maintenance. The company continues to lean on SPR's experts with their questions – everything from translating data from one system to another, web interfaces, and security certificates to assistance with new system setups, configuration, and testing.
With more than 3,000 hours logged on BizTalk process transactions for the real estate company, SPR has incurred zero major outages. That means smooth deployments, fast error resolution, and up-to-date applications. A partnership for the full lifecycle of integration – from BizTalk and beyond.
.