SPR Tests Functionality and Content of SharePoint-Based Website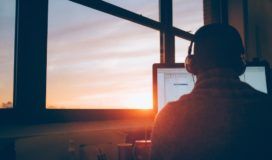 A prominent association for the marketing industry redesigned their public facing website using SharePoint as the technology platform. Their goal was to enhance the experience for existing members and attract new users through easy access to vast information resources across multiple operating systems, browsers, and devices. Servicing the marketing industry, they recognized that accurate information within a user friendly environment captivates and sustains users' attention. Working within a tight schedule, the new website's quality and production efficiency were vital for a successful new website launch.
Organizing Test Cases
Lacking sufficient internal QA staff to meet the testing workload, SPR was engaged as a partner for functionality and content testing of the website. Since the web pages' SharePoint templates and content were developed in increments, an expandable and reusable test case repository was critical for systematic regression testing throughout the website's development. SPR selected Microsoft's Team Foundation Server (TFS) with Test Manager (MTM) as the test repository and team collaboration tool. Test cases were organized in the repository to address the immediate testing needs and to serve as the foundation for testing subsequent website releases after its initial launch. TFS/MTM also provided real time flow of defect reporting, issue resolution and responses between the developers and testers. Each reported defect included priority, detailed steps for reproduction, and screenshots. At the end of each business day SPR provided the client's Development Manager with a revised catalogue of outstanding issues and feedback on the website's responsiveness on multiple platforms.
Resolving Defects Faster
Using these collaboration methods, developers saved valuable time in resolving defects and testers were productive in retesting fixed defects. Testers alerted developers to re-emerging issues and reported crucial defaults during each regression test. With this coordination developers focused on priority issues, efficiently organized their tasks, and made vital corrections to web pages before the final stage of development. The client's new website was launched on-time and met site visitors' quality expectations.