Executing Customer-Driven and Agile Strategy for IoT Platform Company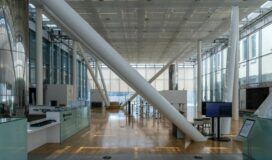 A Virginia IoT company needed to refactor legacy code for their air quality data platform and reached out to SPR for help. With a small development team, the IoT company was drawn to SPR for our technical expertise and leadership, ultimately hiring us to lead their product engineering team while the company hired an engineering director.
However, our deep understanding of the client's business revealed there were more pressing priorities to meet the evolving needs of their customers. Thanks to our advice and agile work method, shifting the project was seamless. SPR's hands-on leader with top-notch technical skills helped deliver beyond what the customer thought they needed.
PROJECT BACKGROUND
The IoT company got its start by running a smart building IoT ingestion platform. Their customers were mainly commercial real estate companies looking to manage the expense of running their buildings. Using extensive sensor data, these companies can tweak HVAC performance and achieve maximum efficiency.
In 2019, the company expanded to provide sensors that monitor indoor air quality (IAQ). The new IAQ sensors were working well, and the AWS cloud platform managed the data as expected. Then — the year 2020.
The company saw an uptick in sales as new customers clamored to provide peace of mind regarding indoor air quality. Places like restaurants and storefronts — looking to reassure customers — reached out to the IoT company for air quality services. These smaller organizations wanted to monitor indoor air and show — through data — that their spaces are safe.
The data collected by the platform is stored in the cloud. At first, it was solely AWS. But the startup company realized with this new influx of customers, they should make this a multi-cloud solution to accommodate whatever cloud provider their customer used. SPR's knowledge of multiple cloud platforms was a great fit for the IoT startup.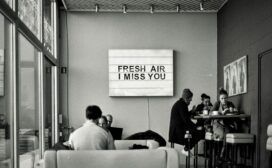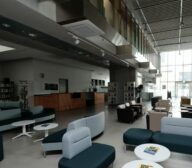 ACTING AS THE VOICE OF THE COMPANY
The company needed someone with a blend of skills: foundational knowledge applied to IoT and cloud computing, along with troubleshooting abilities for end user's problems. That came naturally to SPR's engineer on the project. It wasn't long before he began coaching and sharing knowledge — not only with the client, but also with the client's customers.
"I was answering questions like, 'Can you lock down the IP addresses that these sensors talk to? If we open up a new data center, would that be a new IP address?'" SPR's engineer shares. "The key is to understand why they're asking these questions, and not dismissing them."
UNCOVERING NEW CHALLENGES
Based on these troubleshooting calls, SPR quickly saw a changing need from the clientele. Smaller organizations come with a smaller staff, which comes with less time and skills to manipulate a complicated dashboard. While there are still many customers who want access to all the data, there are some who only require the basics.
SPR anticipated that this new faction of customers would demand a simplified user experience. Our engineer began to shift his thinking about project priorities. These customers don't want an IoT platform — they want plug and play.
SPR put together a plan with strategic recommendations for a simplified interface and presented it to company leadership. The plan was accepted. Thanks to our advice, the IoT company was able to focus on the future needs of their growing — and changing — customer base.
This agile response to a customer need wasn't something the IoT company ever thought about when starting the partnership with SPR. And yet, this new direction was customer driven, agile and responsive.
CRAFTING A NEW CUSTOMER-DRIVEN ROADMAP
The new initiative is based on market demand for a simple and intuitive dashboard, with SPR managing the client's team to focus on the highest value projects first, then work through other initiatives.
SPR has been chartered with a new roadmap: Increase security and operational maturity. Once the platform is reconfigured, SPR can turn attention to firmware updates and device configuration.
In this project, the SPR value is apparent: We are strategic. We have plans to support the rewrite of the code but we're agile in our response. We communicate and collaborate with our team members and chart a path forward. With strong leadership in place, this company is positioned to meet market demand and execute intentionally with a small team of developers.