ITA Tech Talk: Tales from the Trenches
Event
ITA Tech Talk: Tales from the Trenches
SPR Consulting Office
233 S. Wacker Drive, Suite 3500
08/08/17
4:30-6:00 p.m.
SPR Consulting is hosting the August ITA Tech Talk panel discussion.
​It seems like almost everyone around us in technology is assembling an IoT demo. They even make it look easy. Sure, with the tools available today getting a demo together can go rather quickly, but moving your idea to an enterprise environment where the solution needs to be rock solid and bulletproof takes considerably more time and rigor.
Would you like to know more about how an IoT project really operates? Join our panel of experts as they reflect on real-world experiences working in IoT projects from the trenches. You'll learn important tips and insights from our team like:
Tips on how to treat your IoT project like a journey. It is not always easy to get detailed requirements up front.
Advice on debugging and troubleshooting. With more layers in the overall architecture, it can take longer to figure out the core source of an issue.
Experiences on how to manage risk and plan for the unplanned. Don't underestimate the time and effort it takes to rigorously test all the scenarios of your hardware, especially for wireless and cellular.
Important design considerations for scalable solutions and what to do with all that data.
Meet the Speakers:

David Kinney, Principal Architect
David is a Principal Architect with two decades of software engineering experience. David's professional experience includes software development for embedded Linux, mobile, and web; he also has experience in operations support for a global, distributed software system. David has presented at numerous conferences and developer groups, and even hosted his own mobile developer conference for 4 years. In his free time, David enjoys working with microcontrollers and robotics.
Kieran Maltz, Senior Consultant
Kieran is an accomplished software developer, highly skilled in the Microsoft technology stack, and a valued team member of a large-scale IoT project. He has over ten years of development experience in designing and developing software utilizing best practices and clean code techniques. In his spare time, he enriches the IoT community by leading workshops to further IoT principles. He is co-founder of the IoT User Group meetup in Milwaukee, WI.
Karthik Muthupalaniappan, Principal Architect
Karthik is a seasoned software craftsman with deep experience envisioning, designing and engineering sophisticated software solutions. He has over 14 years of industry experience in varied technical and business domains with the ability to lead and manage small to mid-sized software teams in the quest for delivering business value.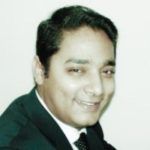 Mayank Srivastava, Technology Evangelist
Mayank has been working in software consulting for 15 years with focus on evolving trends in the software industry. He has been involved in multiple cloud based IoT projects in recent years. He is engaged with many local tech communities and runs CNUG – The Chicago .Net User Group with over a thousand local members. He loves to talk about the tools & technologies and has spoken at many conferences and meetups.
Stacie Keller, Agile Project Manager
Stacie is an experienced project manager and scrum master who excels in team building and communication with deep experience in resource management, budget and timeline compliance, and executive leadership. She has led a large number of projects utilizing both Agile and Waterfall methodologies. She is an active member of the Agile community in the Chicago area and enjoys contributing to the wealth of literature and training materials within this field.
Moderator

Matt Mead, CTO
Matt is passionate about technology and has more than 20 years of experience designing and delivering complex, mission-critical technology solutions using a broad spectrum of technologies. He is energetic and has a proven track record providing technology direction to IT and business executives in a variety of industries. Matthew provides technology, methodology and process direction for key clients and is ultimately accountable for all project deliveries at SPR Consulting. In his spare time you can find Matt in SPR's maker space tinkering with our 3D printer or working on our next in-house IoT solution.
Contact: Nola Lazin, Senior Engagement Manager
nola@illinoistech.org
*This program is geared toward engineers, developers and other technical staff. This event is exclusively for technology companies; service providers are not able to attend. Non-member technology companies may attend a limited number of events. ITA reserves the right to cancel any registration if requirements are not met. If you have any questions about whether you qualify for this program, please reach out to Nola.