Siemens Building Technologies and SPR Build Mobile Apps to Improve Efficiency in the Field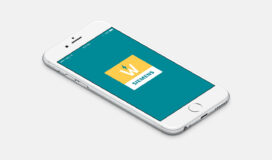 With offerings for fire protection, life safety and security as well as building automation and HVAC, Siemens Building Technologies succeeds or fails based on customer service. But field technicians were experiencing information overload. The quantity of email the Operations and Sales teams received made it difficult to identify essential information in a timely manner. To ensure their customers receive quality service, employees needed immediate access to information in their specific areas of responsibility. SPR was brought in to develop and launch a mobile app for Android and iOS that could help the field teams find information most relevant to their jobs faster.
Zoning in on Most Relevant Communications
The communications solution that SPR Consulting created for Siemens – a mobile app named Siemens Wire – helps employees in the field receive targeted, timely information. Employees will select the type of announcements that are most relevant to them; for example, disciplines such as fire life safety or building automation, product and service bulletins, new training classes, new customer offerings, and relevant Siemens company news. The result is a communications channel that reduces decision-making and provides field employees with tailored company and product news.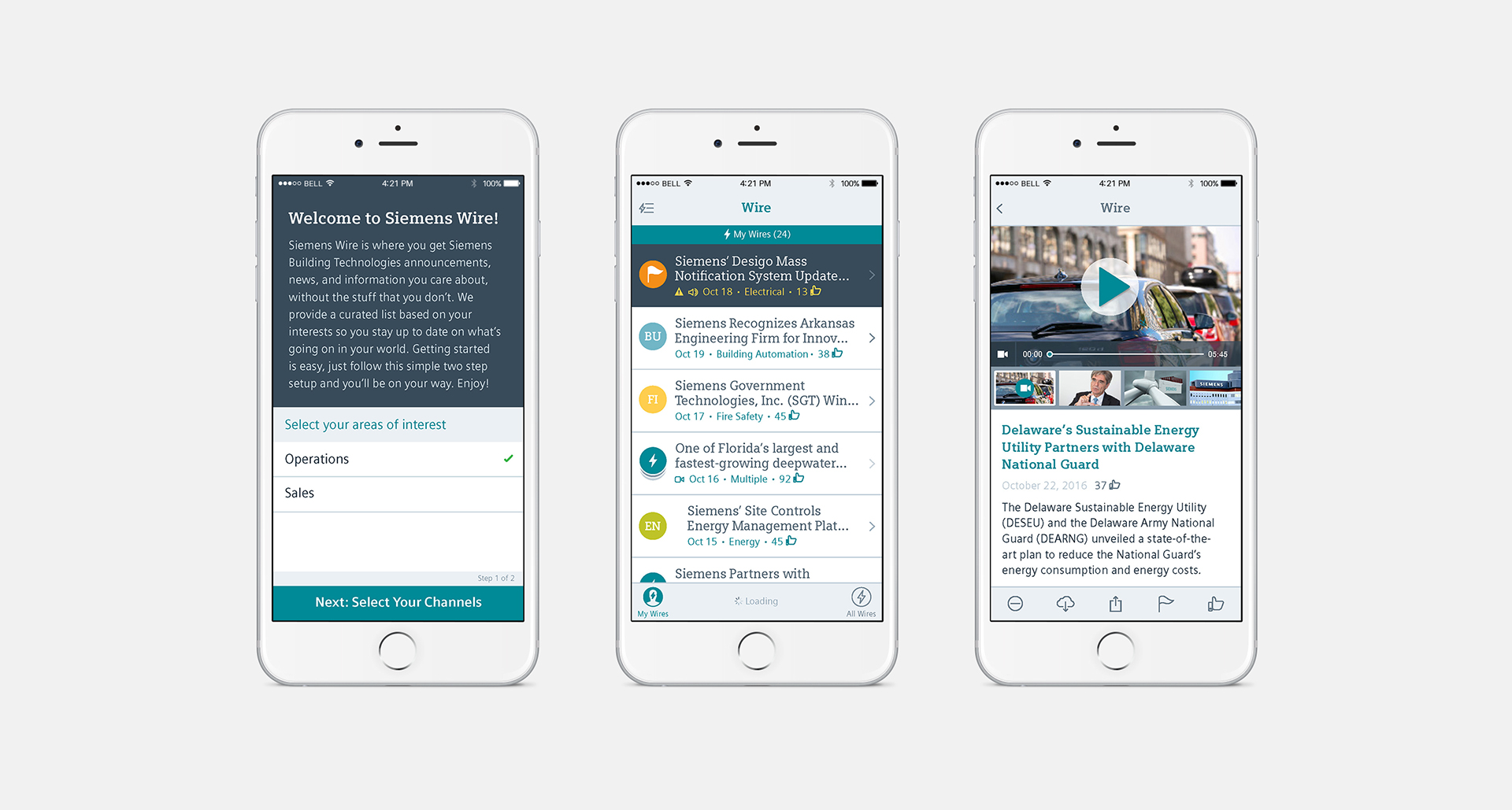 Full-Featured Solution for Time-Sensitive Employees
The mobile apps, developed for both iOS and Android smartphones, include features such as:
CONTROL OF CONTENT – Siemens Wire delivers curated information based on each person's interests. The channel management system puts individuals in control of their content and allows them to only receive Wires that matter to them.
SEARCH AND FILTER – SPR built in robust search and filtering capabilities that allow employees to quickly find the information they're looking for, flag content to read later, see what's popular, and share Wires with their colleagues.
ANYTIME ACCESS – Siemens Wire features access to content and media even without an internet connection. Users can download video and audio files that they can playback whenever they need to access them.
MULTI-TASK WITH MEDIA – Siemens Wire includes a robust audio and video player which gives users simultaneous access to relevant content.  Users can watch video while browsing an accompanying article or listen and control audio from anywhere in the app. Additional capabilities allow users to "like," download, flag, share, and archive information.
Built for Greater Efficiency
This technology makes Siemens' employees more efficient. They spend less time looking for the right information, allowing them to more effectively assist customers. The technology also helps Siemens' leadership manage what and how content gets disseminated.