SPR and Leading Natural Foods Distributor Build a Fresh Self-Serve Portal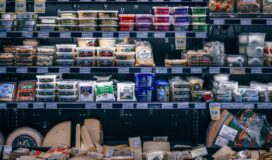 The food industry is an enormous system of working parts; how and when our food makes its way onto grocery shelves can be affected by seasonal factors, logistics, even time-sensitive promotions. Owners of small natural food stores deal with delays, shortages, and missing orders every day – with few resources to manage it all. They also pride themselves on being able to find specialty items that loyal customers come in asking for.
Research, Purchase and Track Orders Naturally on Any Device
A leading natural foods distributor made life easier for natural food store owners by creating a self-service portal where buyers could research, purchase, and track products they ordered – on any device. They provided a simple search function, along with seamless checkout and the ability to view invoices, order history, and credits. The challenge – and the beauty – of the new portal, built with SPR, is how such a complex network was made so simple and intuitive for the user.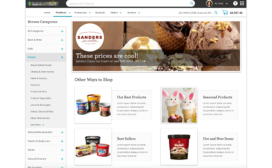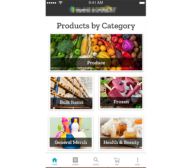 Simplifying The Complex with Raw In-Depth Research
Not that it happened by accident. When SPR was hired to work on the project, the first order of business was to schedule a 3-day assessment plus three rounds of user research, interviewing 12 retail partners and 19 members of the distributor's sales team. This in-depth discovery helped the team develop multiple target personas who would interact regularly with the system. SPR delved into learning what users were thinking and doing on a day-to-day basis, so they could make the system work effortlessly for them.
The goals were to:
Decrease the time it took to find products
Increase the ease of placing orders
Reduce the number of calls to customer support
Free up store owners' time to interact with customers
Giving Users What They Crave
Through quick cycles of iterative user research and prototype development, SPR and the distributor learned several key truths that became the guiding principles of the project:
All in One Place - Users want all order-related tasks handled efficiently within one place, from product searching to issue handling. Allowing users to stock their stores, resolve issues, and navigate to other apps all within the portal would save time and frustration.
Transparency & Support - Users need to ensure their shelves are fully stocked. Knowing what products are available or not is vital. Users want a system that will notify them of promotion dates and order deadlines.
Accurate/Trustworthy Info - Users want to be able to rely on the system as a management tool. Providing users with accurate order and tracking information builds trust and loyalty in the system and gives them accurate information for a seamless experience.
Remember the Big Picture - There are many players and tasks within the process; all roles and steps need to be considered. Accounting for the needs of each user and how these roles blend when displaying information and giving access was key.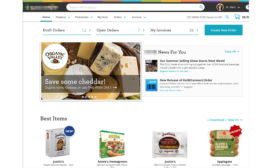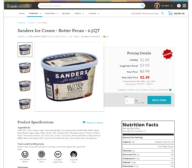 Attractive, Engaging Solution With More on the Menu
SPR's rapid research and design iteration were key to identifying the right things to build and aligning the product roadmap and interface design with the distributor's business goals and the needs of key personas. The result is a dynamic, evolving, and effortless omni-channel experience that provides retailers unparalleled access to everything they need, and frees up the distributor's account managers and sales representatives to spend more face-to-face time on product strategy with their customers.
After the success of the the distributor's Order Management Platform, SPR continued to work with the distributor to develop:
Pricing Management – a tool for the distributor's Pricing Specialists to efficiently manage vendor product pricing
PO Flow – an internal tool, used by the distributor's employees to track inbound products via purchase orders
ProductFinder – a mobile app for retailers to browse products on special promotion at one of the distributor's vendor shows
EPOD – an electronic proof of delivery system allowing the distributor's drivers to capture signatures upon delivery on a tablet
Delivery Hub – a web app that allows the distributor's distribution center staff to manage deliveries to retailers
Design System – a comprehensive design system consisting of a process, design principles, visual style guide, and library of shared components and patterns that guide the design and development of all of the distributor's applications; while also creating efficiency across the UX and product teams
SPR provided support, continued research and rapid design iteration to ensure that the distributor's digital products continued to evolve.