4 Ways to Make Cloud Modernization Happen Now
A mature cloud deployment strategy is no longer an option — it's a necessity. Organizations that show signs of maturity, like repeatable processes and documentation implementation strategies, will quickly outpace companies that haven't optimized cloud-related strategies. Yet many companies' IT organizations haven't made the necessary advancements, citing security risks and costs as leading deployment hurdles.  
To investigate the state of enterprise cloud adoption during this uniquely transformative moment, we surveyed 400 U.S. IT decision-makers and 400 line-of-business IT employees to gain comparative views of the cloud experience. Here are key recommendations from our report, "Cloud Report: What Businesses Need for Resilience in 2021 and Beyond," that your organizations should implement to improve cloud maturity now. 
Seek outside assistance to define clear cloud maturity goals
More than two-thirds of decision-makers and line-of-business employees (67%) rated their companies' cloud strategies as mature. However, the strategic priorities and initiatives outlined showed that their cloud environments are less mature than they think.  
 The majority of both IT decision-makers and line-of-business employees listed data privacy concerns (50%) and security concerns (42%) as their top barriers to advancing to the next level of cloud maturity. Both groups also said operational efficiency, security and cloud best practices should be improved in the next year — three tenets that, for a truly mature cloud deployment, wouldn't be a cause for concern.  
These findings show that many businesses may be biased when it comes to measuring their cloud's maturity level and should look to external partners for a more accurate assessment. Independent, third-party partners can better define KPI benchmarks and create personalized, long-term plans that continuously drive your business toward a more mature cloud deployment. For example, SPR recently helped an established, global organization use an AWS Well Architected Review process to determine relevant KPIs, drive ongoing improvements, and objectively understand maturity.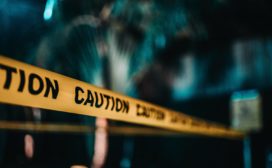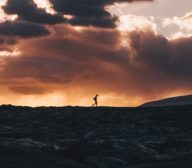 Update cloud infrastructures with caution
Frontline workers cited many internal barriers to effective cloud deployment at their organizations, including outdated IT infrastructure (42%), slow deployment and testing processes (39%), excessive bureaucracy or red tape (36%) and a lack of communication between IT and other departments (33%). Given these issues, it was no surprise that many organizations' cloud deployments weren't prepared to handle the impact of the COVID-19 crisis.  
However, IT leaders who implemented a new cloud strategy at the beginning of the COVID shutdown should pause before making any further changes to their cloud infrastructure. Starting over or abandoning one cloud strategy after only a few months will only lead to inefficient operations and expensive costs. The solution? Your IT leaders should aim to refine the cloud — not redefine it — which includes proper software testing and tracking cloud maturity. By doing so, your organization can prevent potential bottlenecks and encourage collaboration between IT and other departments for full cloud alignment. 
Make education and training a priority
One of the biggest barriers to cloud alignment between IT and business departments was a lack of employee training or education about cloud standards and best practices (37%). Conformity across an organization's technology was hard enough to achieve before the pandemic, but the recent surge of work-from-home requirements forced many IT teams to speed up cloud deployments and take on tech debt [see note below] — resulting in process bottlenecks and inefficient operations. Although these setbacks will not disappear overnight, it presents your decision-makers with an opportunity to retool under a more structured DevOps approach to lay the foundation for modernization.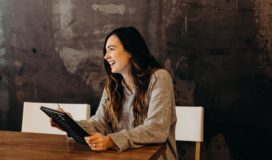 Note: Tech debt is the risk of future technology burdens (e.g. critical performance issues, high costs) that a company incurs because their current, short-term technology solutions don't fit the ongoing needs of the company. IT organizations can safeguard against these situations by properly educating their workforce on how to avoid decisions that contribute to tech debt in the first place. 
To truly improve cloud-related operations, the cloud must be a business priority, not just an IT priority. By removing the complexity of authorizing new tools, you can increase employee engagement and productivity by allowing your workers to use tools that they prefer. This feedback drives short-term cloud improvements and operational advancements that can be applied on a larger scale in the future — while shedding current tech debts. 
Listen to frontline demands
The COVID-19 pandemic made cloud deployment limitations play out in real time. And while 47% of IT leaders strongly agree the pandemic accelerated their company's evolution to full cloud maturity, only 29% of the frontline feel the same. As remote work continues, leaders need to bridge this disconnect by communicating with line-of-business workers and incorporating their insights into current and future strategies.  
Learning from our insights from pandemic-driven delays, one related initiative leaders can consider is to employ automation tools to: 
align deployments with established governance

 

create Infrastructure as Code (IaC) reference materials

 
Embracing automation toolsets will help companies programmatically enforce compliance standards, and it will create an IaC "paper trail" that can be referenced by IT in the future. Even as organizations try to improve their cloud infrastructure on tight budgets, automation can provide a cost-efficient solution to achieve incremental progress now while unlocking future growth from cloud investments — a true win-win.  
Despite our report finding differing opinions between frontline IT workers and leadership regarding cloud maturity, these insights are invaluable for future deployment. There is no one-size-fits-all cloud deployment solution, and for most organizations, "cookie cutter" cloud deployment models will not appropriately meet your needs. There is no one-size-fits-all cloud deployment solution, and for most organizations, 'cookie cutter' cloud deployment models will not appropriately meet your needs. Click To TweetBut, by listening and better supporting your frontline IT employees (shifting toward proven tactics like a DevOps approach to project management and the right tools for automation) your organization can better execute cloud maturity to drive future business growth.  
Recap
IT experts who seek to advance and strengthen an organization's cloud maturity may be biased in assessing the state of maturity for their own companies. The path to stronger cloud maturity often involves these key considerations: 
Seek outside assistance to objectively assess and define the cloud maturity goals best suited to your organization.

 

Consider appropriate refinements to your cloud infrastructures rather than

embarking on 

a hasty overhaul of any recently implemented cloud strategies.

 

Make education and training a priority, especially

for adopting

 DevOps methodologies and 

to better understand 

application modernization

 considerations

.

 

Listen to frontline demands for improved automation to get better value out of cloud investments.