Creating a Reusable Test Case Asset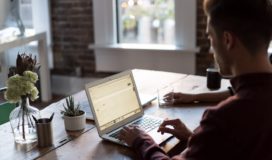 Challenge
A multinational risk management company was using a vendor-provided, customizable Document Management system. Periodically, the software needed to be upgraded. The only testing being done was ad hoc testing by the current System Owner. The client was scheduled to get a software upgrade from the vendor. The client wanted to ensure their custom configurations would not break in the new version. If there were breaks, they wanted to be able to find and fix them quickly.
Solution
The client already had licenses for HP Quality Center (HPQC) and Quick Test Professional (QTP). They requested that SPR construct a reusable Test Case Repository within QTP.
In order to ensure all high-risk areas within the software would be represented in the Test Plan, SPR provided an analysis of the system under test. This included a recommended test suite structure and the approximate number of touch points for test case development.
Upon approval of the analysis, SPR's onshore test team in Willis Tower in Chicago created the required test cases within HPQC. SPR executed the test cases and logged bugs found.
Result
Now the client has a reusable Test Case Repository for testing, ready for the next software upgrade. This asset helps them meet the goal of ensuring their customizations continue to work as expected. SPR also provided guidance on future maintenance of the Test Repository in order to make sure it remains consistent with their testing needs.