Getting Emotional About Data: SPR Helps Consultancy Grow with Stronger Data Foundation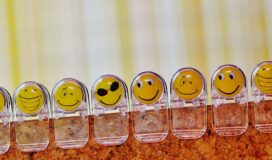 Wouldn't you like to know how your customers feel about your brand?
Through painstaking data analysis, Motista, a consultancy composed of data analysts, does just that. Working with Fortune 50 and Fortune 500 companies, Motista gathers large amounts of client data to provide insights and intelligence to their clients, which in turn enables them to build a stronger emotional connection with their clients and more effectively use their marketing spend. While their data analysis was cutting-edge, the tools they used were far too manual and labor-intensive. They turned to SPR to help them establish a strong foundation upon which their innovative processes could flourish.
Manual, Time-Consuming Number Crunching Slows Growth
Simply put, Motista's data collection and modeling methods were extremely outdated, with manual processes that included employees creating pivot tables, charts, and copy and pasting their findings into Microsoft Word and PowerPoint. Nothing was easily repeatable.
Since the consultancy relied heavily on individual employees' knowledge of how they manually handled data, employees were continually requesting new laptops because their current devices were experiencing severe latency with all the data being stored on their hard drives. When employees left, they also took their competency and knowledge in their unique process with them.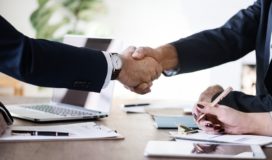 SPR stands out as a technology partner because they really act like a business partner. They're focused on the business goals of a project, not just the shiny new code." - Michael Matthias, President, Motista
Innovative Processes Made Consistent and Repeatable
First of all, Motista needed to overhaul their data ingestion process and improve the way their data was managed and tracked. After careful observation and research, SPR recommended leveraging Amazon Web Services (AWS) to harvest, manage, track, and efficiently store their data. Moving their data and processes to AWS provided Motista with increased availability, as data was no longer living on physical computers. It gave them recoverability capabilities and industry-leading security that AWS provides.
In the new streamlined system, there is no more human interaction with the data throughout the process. This allows employees to focus on the deliverables and insights rather than transforming and processing the data manually.
Plus, the knowledge of the process now lives in the system, and not in individuals' heads. Motista is now able to create repeatable processes that apply to multiple clients, challenges, and industries. The new system also enables cross-client analysis, ultimately helping them to grow their client base and better serve their clients.
The Right Technology Lowers Costs, Increases Margins
"SPR stands out as a technology partner because they really act like a business partner," states Motista President Michael Matthias. "They're focused on the business goals of a project, not just the shiny new code. They're fast, practical and flexible, and they always keep their focus on the business benefits of what they're doing."
SPR's solution has completely transformed Motista's business, allowing them to truly tailor their processes to fit the specific needs of their clients. By switching to AWS, the consultancy has experienced a significant reduction in costs, which has also increased their margins. The upgrade has also allowed them to establish a more uniform approach to reaching new and existing clients and added consistency to their workforce.
Technologies Used
Amazon S3
Amazon RDS
Amazon EC2
Amazon IAM
Amazon WorkSpace
Amazon Lambda
Talend