How to Identify the Right IT Champion to Advance your Tech Projects
A champion is defined as a person who fights or argues for a cause on behalf of someone else. So what is an IT champion? Just as it sounds – someone that fights for IT throughout a project and brings forward ideas and concerns that might not otherwise be heard.
Getting buy-in for your next build, aligning design and tech visions for a new product, and driving technology innovations across business lines may seem like herculean tasks. However, you don't need a superhero to accomplish them – you need an IT champion! This person helps build momentum, energizes your project stakeholders, aligns your vision across business lines, and harnesses the power of cross-functional teams.
---
Top Traits of IT Champions
While your champions may exist in the IT organization, in a line of business or in the C-Suite, they're usually easy to spot:
Action-oriented: raise their hands to take on responsibilities
Outgoing: speak up, not afraid of bringing forward new ideas
Tech savvy: early adopter of new tools, technologies and business processes
Holistically visionary: trusted to see the bigger picture across different internal teams
Unifying: conduit between IT and user experience teams
"This perspective and the pragmatic nature many champions possess means they often serve as the voice of reason or feasibility," says Mike Saccotelli, SPR Solution Delivery Director, SPR. "They keep those involved focused on the goals of the project, and help prioritize ideas based on what makes the most sense when it comes to time, energy and investment."
The Super Communicator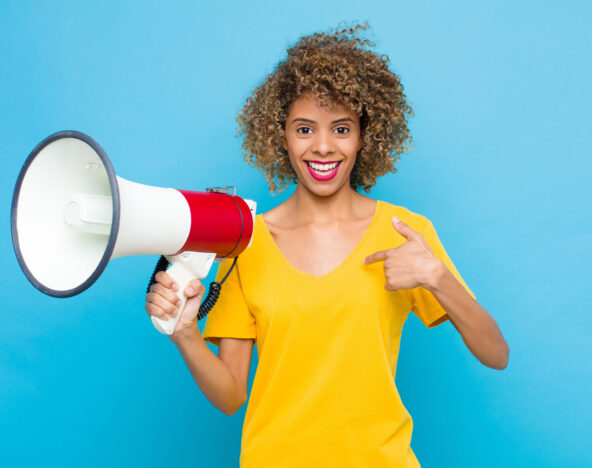 Your IT champion can be one of the greatest advocates for your organization's technology vision and can help evangelize that vision across teams and functions within your company. An energized and passionate IT champion will naturally draw out other advocates from within your teams, helping to create the critical mass of support and dedication needed to build momentum and meet your goals.
"Champions are momentum builders," says Taylor Regan, Experience and Design Director, SPR. "They communicate the shared project vision and the company's goals across the organization, and coordinate cross-collaboration, leveraging the right resources at the right time."
A champion must be able to communicate outward across teams and upward into your organization's leadership, and continuously educate and inform stakeholders so teams stay aligned and up to speed. Because the most successful champions gather information from many sources, they can also help identify the "blockers" who could slow down and even halt your progress.
The Blocker Buster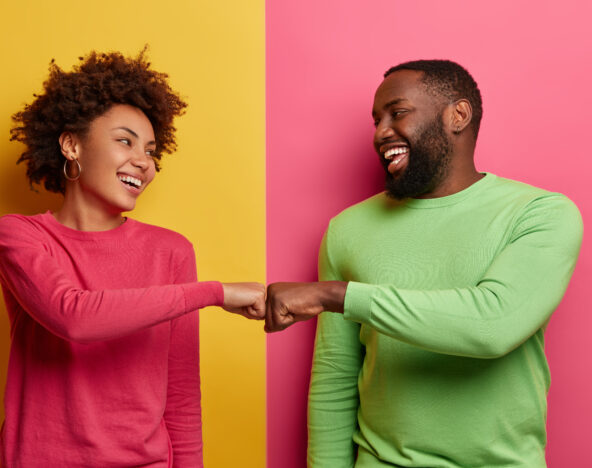 New projects and initiatives make a big impact – positively and sometimes negatively – on employees. Perhaps stakeholders are slow to align with project goals. Maybe there's resistance among the teams that are completing tasks. Champions ensure that all parties are being heard, that their pain points are understood, and that all involved understand why the project is necessary and how it will make their jobs easier down the line. If you don't get buy-in from everyone involved, progress will stagnate.
"People need to feel like they have a say, and they need to see the value of what they're getting," says Melissa McElroy, Solution Delivery Director, SPR. "The need to know the whys, the positives, and how they'll be supported throughout the process. If you get the right people excited, they'll help you succeed."
An enthusiastic champion who truly believes in the project can also work to address the concerns of potential blockers, turning those who would disrupt project process into those who will facilitate it. Too often, users feel like others don't understand—or care to understand—their day-to-day processes, challenges, and responsibilities. To improve outcomes and ensure success, lobby for a champion who will see the whole picture and process, and who will represent all user audiences who will interact with the application. This will help build the right features and ease user concerns.
The Opportunity Maker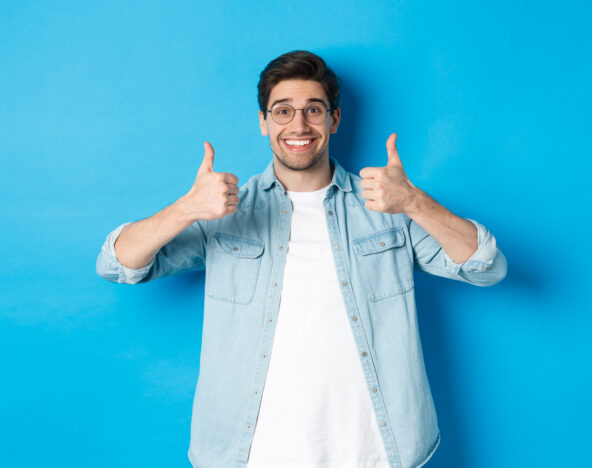 IT champions aren't just momentum builders as Regan said, but difference makers as well. Involve IT champions in the project planning process, empower them to drive change, and communicate that change throughout the organization. By doing so, you build better products, deliver better outcomes, and ensure success for stakeholders and customers across the board, whether internal or external.
During the planning process, identifying the right champion is essential. The top subject matter expert on a topic may not be the ideal champion for your project. Attitude is important, and your champion should bring both the right expertise and the right attitude to the project. Involve champions in the process as early as possible; IT champions can help uncover who will be affected by upcoming changes and ramp up the change management process during planning.
---
Activating Your Champion
IT champions must be empowered by leadership to make change and must be (and feel) heard by stakeholders who will be impacted by the project – both from a leadership perspective and a day-to-day perspective. Position your champion for success by determining their project role early. Will they attend meetings and provide feedback? Will they be assigned tasks such as gathering feedback from others or organizing user testing? Will they review training materials, or even create them? A champion's role may look different on different projects or in different organizations. Let your organization's culture help determine how your champion can help lead your project to success.
Your champion is a super communicator, so ensure they have the platform they need to deliver the message. When empowered, champions can serve as a megaphone, communicating information upward to the C-Suite and out and disseminating information out and across the organization. Work with your champion early in the project to develop a communication plan that will run parallel to project design and development efforts. Highlight teams and users who will be affected and be sure to communicate how they will be affected, and when. When communicating to different groups within your organization, culture is key. Your champion should live your organization's culture and values and be able to help identify the most effective way to communicate out the message within your organization.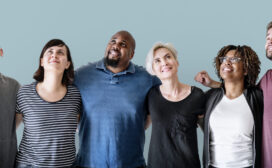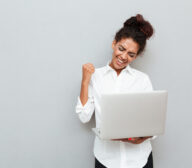 Champions during Challenging Times
In organizations of all sizes and across industries, change can be invigorating, or it can feel like a burden. It's easy for change fatigue to set in during challenging times, periods of rapid growth and during changes to the business (mergers and acquisitions, IPOs, leadership transitions, and more). During these times, your champions can help calm worries and frustrations by ensuring your employees are heard, exhilarate your business by communicating the benefits of change, and ensuring engagement and optimism for the most important part of your business: the hardworking professionals who serve your clients and keep the business running.
---
What are IT leaders doing to gain an edge?
See our 2022 Technology Leadership Forecast to see what 5 things leading IT organizations are doing in the next 12-36 months to set themselves apart from their competitors.